Samsung seems love to bring lots of innovations in the mobile era. With each day, the South Korean company gets busy in inventing some more stupefying, just to give toughest competition to its biggest rival Apple. Hence, the company has decided to develop its new handset with a foldable display. After luring people with curved display in Galaxy Note Edge and Galaxy S6 Edge, the tech juggernaut is bringing the next Galaxy Note device with foldable display.
Well, if you think that it's happening first time in the gadget world, then we will remind you that the same mobile manufacturer was reported earlier by SamMobile. The report had suggested that the mobile manufacturer is already working on the same which is being codenamed as Project Valley. It is said that this new project has just begun to give a decent shape to the upcoming device with multiple gesture support and dual displays. Be clear that it's not the dual display which you had seen in Galaxy S6 Edge. It's something different in appeal with foldable capability.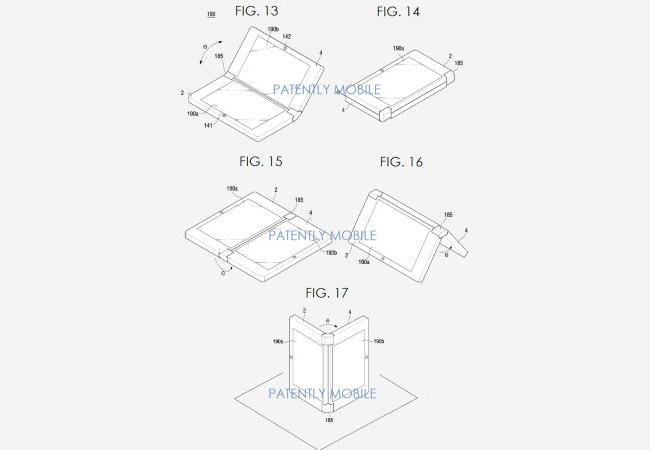 It was talked earlier in 2014 by the Vice President of Business Strategic, Samsung Display that company will develop its devices with foldable screens that will make debut in real world by end of 2015 or in the beginning of 2016. A patent image of the rumoured product has been seen on web which is circumgyrating to give a broader look of the upcoming Galaxy Note. Image shows that the handset will be able to work in several configurations. You can tilt it, open it and close it as per your need.
However, it's hard to speculate what type of packaging this screen will receive. It could be possible that we can see this innovative display in a tablet or maybe it will offer benign look to a smartphone. Let's see, what will be the fate of this remarkable foldable screen in future?