The much anticipated Asus ZenFone 2 is few days away from its India debut. Meanwhile the famous e-commerce store Flipkart has listed the device with a countdown timer which will take full-stop on Thursday, April 23.
It is all confirmed that India will get three models of Asus ZenFone 2. And, looking at the Flipkart listing, we are now sure that we will get the one variant with 4GB RAM. If you are very curious to know about the handset arrival on website, then you can go for Notify Me option. Sign-up through your email-id to receive notification regarding the availability of ZenFone 2. The e-commerce website will drop a mail in your inbox to notify about the availability. Well, the listing doesn't disclose about the pricing. So, we can't say anything about the price tag of all these three variants. The device was initially launched at CES 2015 and then detailed by listing on official website.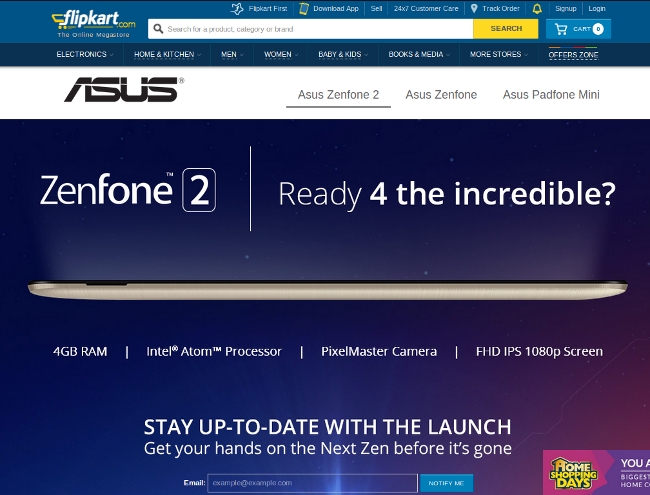 Well, let's talk about its specification part, the handset features a 5.5-inch display, having 1080 x 1920 pixels screen resolution with pixel density of 403ppi. Intel's 64-bit quad-core Atom Z3580 processor boosts the handset at 2.3GHz CPU frequency. As the company has equipped this device with 2GB and 4GB RAM options along with three options for internal storage i.e. 16, 32, and 64GB. So, we could see models with 2GB and 4GB RAM both as the 4GB has been confirmed according to Flipkart listing. The tech giant even informed about the April 23rd launch on April 1 which wasn't an April fool day prank and now we can vouch for it.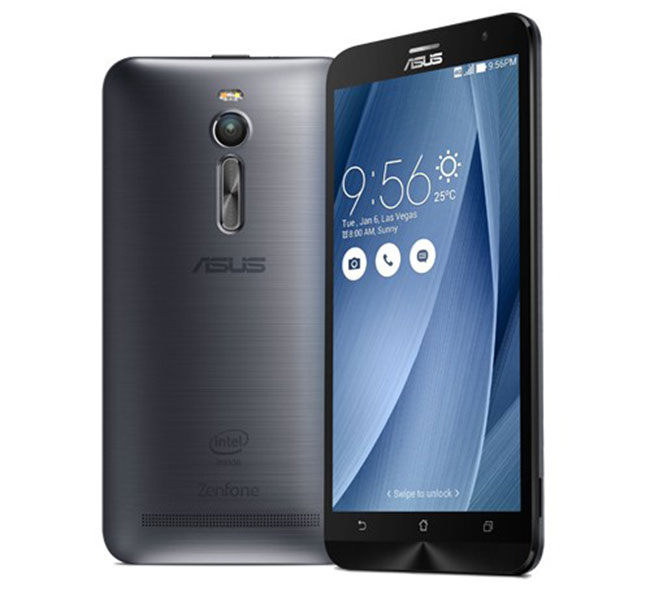 Again move to the remaining specs scion, what we will get in this handset is 3000mAh battery, Android 5.0 Lollipop platform support, 4G LTE connectivity, 13MP rear and 5MP front snappers. Click here to know the complete list of specifications. All these entrails are enticing enough to grab customers toward the smartphone. Well, Flipkart and the company both have not told us about the model numbers and pricing. So, we will have to wait for the device to arrive.