Samsung Galaxy S9, the smartphone which previously rumored to come with built-in fingerprint sensors is now not expected to own this feature. Although the company doesn't reveal the information yet about features of Samsung S9, lot more are popping out regarding its RAM & memory variant and looks.
The Samsung Galaxy S9 is expected to come with 5.8-inch screen size, thinner bezels, 18.5:9 aspect ratio, back-centered fingerprint sensor, dual-lens camera on the back, 4GB of RAM and 64GB and 128GB configurations, Qualcomm Snapdragon 845 or Exynos 9810, and Mobile HDR Premium video capture.
Vivo is ready to take next step in smartphone segment with the release of a teaser image along with a tagline which states "Unlock the Future" and promises to launch the first ever smartphone featuring a built-in screen fingerprint scanner on January 10.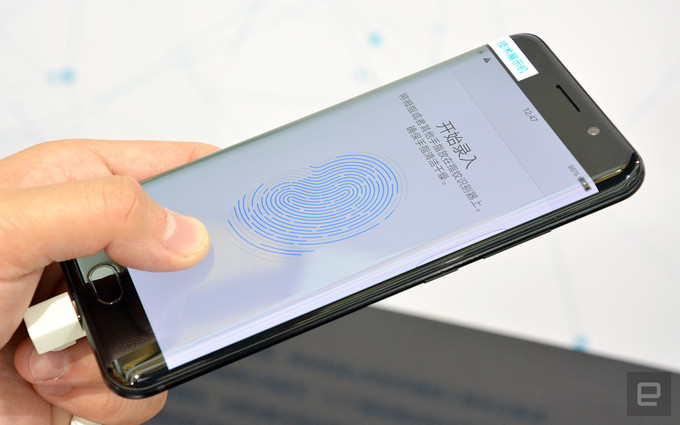 But, unluckily this smartphone is available in the US and western part of the world only. Vivo is about to unveil the device at CES 2018. This is the major milestone for the company to launch the new Vivo gadget at CES 2018. Vivo is a Chinese brand and part of the BBK Electronics parent company, which owns OnePlus and Oppo as well.
(Read Also: Jio Comes With 1.5GB Data/Day Replacing 1GB Daily Plan And INR 60 Cut Down)
The in-display fingerprint scanner uses the chip Synaptics which has a model name ID FS950 and designed to perform well with an 18:9 and 20:9 orientation. This built-in sensor is a CMOS device which is situated just below an AMOLED screen. It works when the finger is illuminated and the sensor reads the reflections of the finger scan.
To make finger illuminated, first you need to lighten up the screen and then finger scanner will be able to read the reflection in between the AMOLED pixels. The setup is placed in a way to judge when to activate the sensor and light-up appropriate part of the screen only.
Amazingly, the process just takes 0.7 seconds only which is better than 1.4 seconds time taken by face recognition sensor. The Clear ID SF9500 scanner measures 0.69mm in thickness.