The idioms like taking the grain of salt are again proved right, with the launching of a smartphone at INR 251, the mobile industries have written an hard note to Telecom Minister Ravi Shankar Prasad to get into the depth of the issue, mentioning that the rate could not be below Rs. 3,500 even after the subsidised sale.
On the very first day of the launching, the Freedom 251 is shrouded under the controversies. The Indian Cellular Association said that it is not the correct way for the senior political and the government leadership to be present at the launching till the concerned is cleared.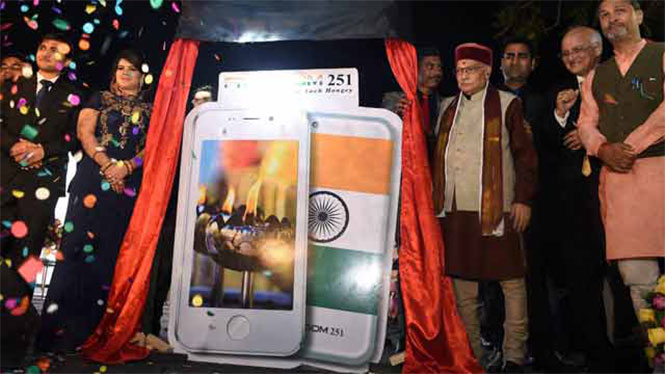 Read more: Full Specifications of Freedom 251
Noida-based manufacturing firm, Ringing Bells got the attention over the worldwide with the launching of its most affordable smartphone at Rs. 251 with impressive specifications and immense designing.
In the event presided by BJP MP Dr. Murli Manohar Joshi in New Delhi, World's most affordable smartphone by Ringing Bell was officially launched. The themes of Digital India, Skill India and make in India were given a lot of importance at the launch event. This type of initiative is undertaken to empower the citizens in rural and semi-urban areas.
On the launching event, Manohar Joshi appreciated the phone and said that "Unless India innovates and makes something new, it cannot progress," he said. "Because if a technology is expensive then it's useless. You need technology for everyone, for fishermen and farmers and students. But the technology that is cheap should also still be useable, cheap by itself is not enough."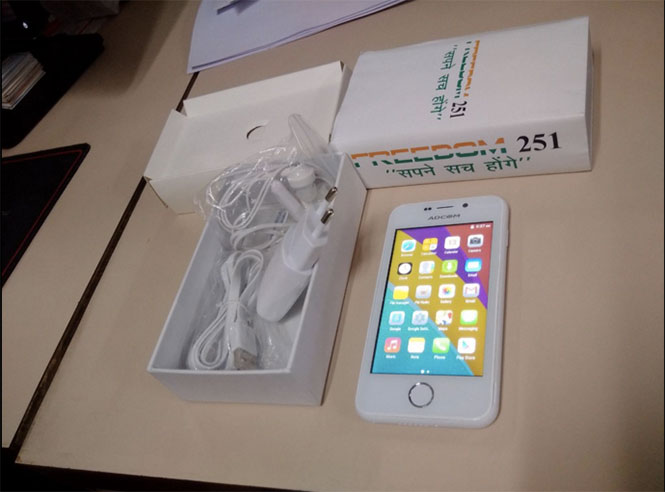 The dual SIM capable 3G handset is featuring a 4-inch display and is powered by 1.3GHz quad-core processor, coupled with 1GB RAM. For the more information, Click Here.
"For your kind information, the bill of material (BOM) value for a product like this when sourced from the cheapest supply chain cost approximately $40 (Rs 2,700). "And this, when translated into retail price after addition of applicable duties, taxes and with distribution and retail margins would be at least Rs. 4,100 while the product is being sold at Rs. 251," ICA National President Pankaj Mohindroo said in the letter.
Read more: Ringing Bells Will Launch Worlds Cheapest Smartphone At $7 In India
"Further, there is no visible mobile operator subsidy involved in this, which in any case is not the way the Indian mobile market operates. We are bringing this to your kind notice so that a scenario does not arise in the future, where the nation, the government of India, industry and trade are seen in a poor light," he added.
Video Courtesy: 360- gadgets.ndtv