People are still in the middle of experiencing fingerprint scanning on their smartphones, a company has come forward to bring something more innovative and creative for smartphones in this technology era. Hopefully, this New Year will give something big to the tech world. It's no more a fantasy to see the IRIS technology in the smartphones. ViewSonic has put their best efforts to make them possible and will finally be bringing its own device, dubbed V55 with the same at CES 2015.
It is reported that the tech major will introduce world's first handset with the Iris recognition technology. It is speculated that Las Vegas would be the first to get the glimpse of this technologically strong device ViewSonic V55, looking at the history of the Company. Maker does bring its almost every new product every year in the same show. GizmoChina has shared a video on YouTube which are describing all the functionality and features of this upcoming device very beautifully.
As per the report, ViewSonic V55 smartphone can be unlocked via the retina scan of the device's owner. So, it clearly shows the 'security at its best'. This will defiantly make your data more safe and secure. The iris scanner is positioned on the top right corner of the device. To protect it from any damage and scratches, it covers with a tiny piece. Sliding the piece will allow you to use the scanner.
Not only the unlocking, user can also secure the personal documents and official files using the same. The report stated, "To access those information protected by the Iris recognition sensor, just scan your eye into the sensor and the information will be unlocked."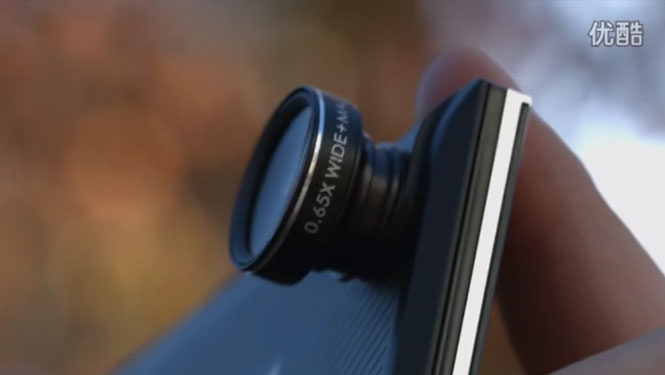 On the specification front, V55 is powered by a 64-bit Snapdragon 410 1.4GHz quad-core processor which is coupled with Adreno 306 GPU and 2GB RAM to speed-up the performance with seamless multitasking. It will be available in 16GB and 32GB storage options. It is paired with a 13-megapixel rear camera which has 0.65x wide-angle lens to make pictures more stunning. There is no information regarding the OS support. We hopefully expect this staggering device's arrival at the Consumer Electronic Show.
Source: GizmoChina.com