It seems like the Korean gargantuan LG has made its full efforts to lure customers with something new and bigger in technology. This time, Company has decided to develop a smartphone with bendable display. Company had put the efforts in the same direction earlier and presented G Flex handset. The same efforts Company has planned to bring in its next flagship that would be G4 by name.
Company has many plans to expand its business by offering several new inventions in the smartphone technology. This handset will set for 2015 debut. Company is well-planned for bringing the bendable smartphone LG G4 in 2015 and the rollable displays for upcoming smartphones or tablets will be decided to entertain the market in 2017.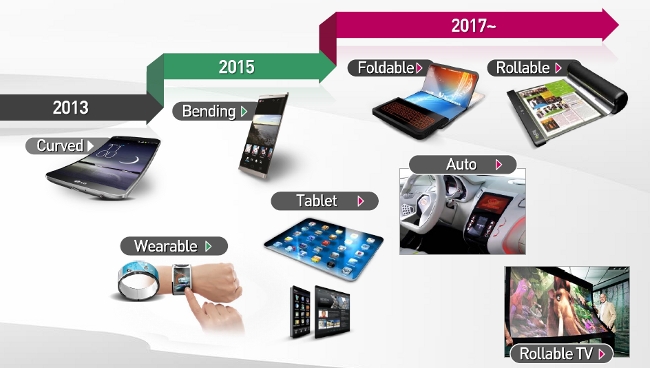 LG has posted the plan for attaching plastic OLED on its next generation devices. The same is already available on its wearable G Watch R. Now, the maker has plans to expand its usability in other segment with more pliable. The Korean giant has decided to announce its bendable smartphones with Plastic OLED display in 2015. On the other side, foldable and rollable tablet will make entry in 2017.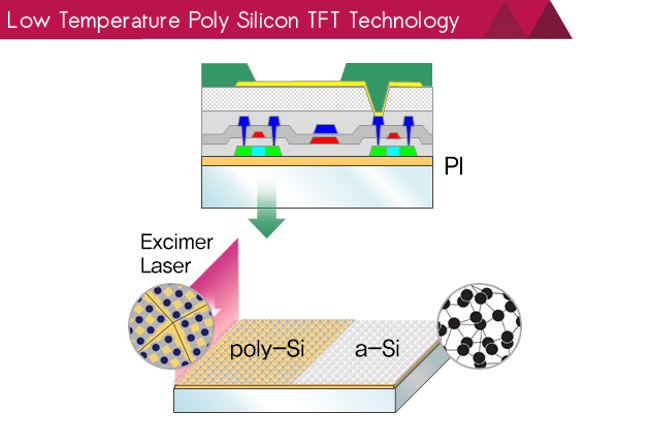 Company has put its best to prove that plastic is not made to crack. Developing a plastic substrate PI or polyimide, Company has proved its long lasting capability with stability under high temperature. We expect to arrive this bendable technology with plastic (Polymide) curving technology in successor of LG G3. But there would be chances that Company may test this new innovation in some non-flagship.
Wait for 2017 that will bring rollable TVs, foldable notebooks, rollable tablets and curved navigation systems for cars.