The International Mobile World Congress isn't much far from scattering glitter in Barcelona city. Every tech company is ready with bells and whistles to prove their appearance over there. hTC and Samsung have completed the process of invite and ready with their backpacks to blow the MWC stage. Now, one more tech leader is also coming there to confirm its entry. Yes, the Redmond based tech giant Microsoft has been spotted sending invites to media persons.
The day for the Microsoft event has been scheduled along with venue. Just be prepared to capture the astonishing event of Microsoft on March 2 at 8:30am CET (1.00am IST). However, it's hard to tell the devices' name which will be getting the chance to show their glimpse at the event as company has kept it a trade secret.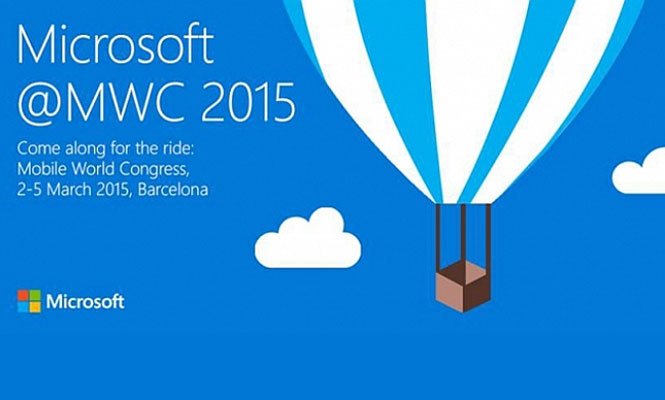 It is expected that a low-cost Lumia device will find a place over there or it could be possible that the flagship Lumia 1320 will be showcasing there. However, list of contradicting reports is available on web for the Microsoft flagship device. Some are suggesting for its launch in summer while some are saying for the MWC launch. So, its really very hard to speculate the right product.
Microsoft's purported flagship is expected to come loaded with Qualcomm Snapdragon 810 SoC as claimed by the company earlier in a report. On the other side, another report suggested a budget version of Lumia 830 which is unnamed though. Well, we can simply wait for the event to let the stage on fire with lots of bizarre smartphones and tablets. Tech world is also expecting a lot from this year's biggest mobile show. You can check a list of devices which are in line to spread the glory at GSMA MWC 2015.