Microsoft-Nokia has introduced the next contenders of Lumia series. The Lumia 730, Lumia 735 and Lumia 830 have been officially unveiled at the IFA, Berlin. The Nokia has seen a great demand in the Windows Phone 8.1 series smartphone market. The lastly updated version of the OS was named as Lumia Cyan and these phones will also work over the same version with a future update facility over the Lumia Denim. The Alleged devices will be taking the ballistic image of earlier smartphones to new heights of smart phone sense.
The Lumia 730 is a selfie constraint device, which is boasted with a 5 mega pixel HD front facing camera. Along with this it also boasts a free subscription of unlimited Skype video calls for first 3 months. The predecessor of this phone i.e. Nokia Lumia 720 did great things with its 1.3 mega pixel camera, but the lack of big processor was the issue, which is expected to be removed in the Lumia 730. This phone will be a 3G variant with loads of goodies placed in order. It is a dual SIM phone with no 4G LTE. People may find the same in the variant of this phone named as Lumia 735, which serves single SIM compatibility.
Both the products will boast a 1.2GHz Quad Core Qualcomm Snapdragon 400 processor soldered with 1 GB RAM and 8 GB internal memory. The rear camera is a 6.7 mega pixel unit, which snaps HD quality images and is supported with LED flash. The wireless charging shells for the Lumia 735 will be supported and Lumia 730 will see other options for the same. The phones are priced competitively as the dual SIM version will be available for 199 Euros while the 4G version will cost 219 Euros.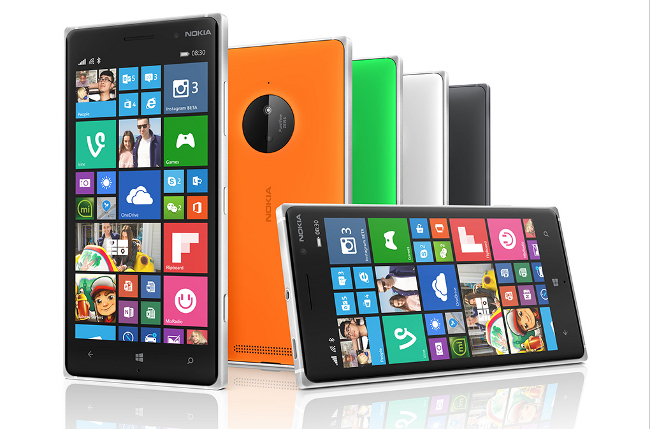 Another phone over here, which showed a glimpse of its smartness, is Lumia 830. It holds a face value of 330 Euros and is being competed with the Apple iPhone 5S and Samsung Galaxy S5. Nokia claims that it is the slimmest phone in Lumia series till now with 8.5mm of thickness and 150 grams of weight. So far as the specs and cost are concerned, the alleged phones will target the affordable smartphone seekers in mid range.