Philips, the electronics manufacturing firm has launched a new featured phone named as Xenium X2566 specially for senior citizens. This phone is priced at Rs 3,800. The point of attraction in this phone is its 2.4-inch screen which is made to display bigger size fonts along with bigger keys which allows comfortable key pressing feature for the senior citizens. The phone is claimed to have a 1630mAh Li-ion battery which is equipped with Xenium battery saving technology. And, because of that the mobile is able to offer a standby time of nearly 1128 hours and talk time of about 24 hours.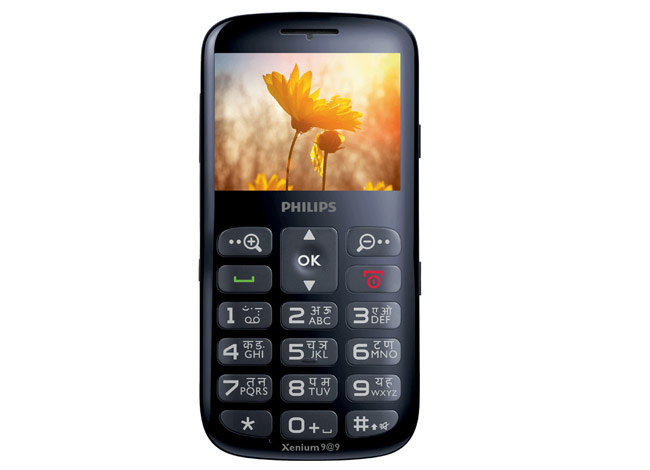 For entertainment, the device is installed with an FM radio antenna which enables to use FM without using the earplugs. The loudspeaker facility is also provided in this phone for better audibility for old aged people. It allows the users to add three emergency numbers which they can use at the time of emergency. Whenever, the user use this feature the SOS will automatically call those three numbers and will try uninterruptedly until any one of them answers the call.
There is an additional magnification feature in this phone which allows the user to zoom the letters on the screen. It is also added with an inbuilt flash that allows the elders to use it as the alternate to torch in case of dark.