After making boom on Verizon, the massive smartphone is ready to hit the markets of Brazil and Mexico, but with a new name as expected. Yes, the GSM variant of Droid Turbo has renamed and called Moto Maxx in global market. The monster device in specs seems to thrill the Brazilian market from today. This handset launched on Wednesday and now available on Motorola.com to buy. Mexico people need to wait for few weeks as it will hit the Mexico stores in mid- November. It is priced at BRL 2,199 (approx Rs. 54,000).
Removing the Verizon branding from back panel, the Moto Maxx will make entry with its sturdy built and top-notch features. Identical in every feature and specification, this handset also comes bundled with Turbo Charger to make its massive battery more strong. Muffled-up the Ballistic Nylon finish on body, the superfly device is stalwart with its quality material and rich texture. DuPont Kevlar fibre is also layered on the handset with its water-repellent nano-coating for protecting reasons.
See Specifications and Features of Motorola Droid Turbo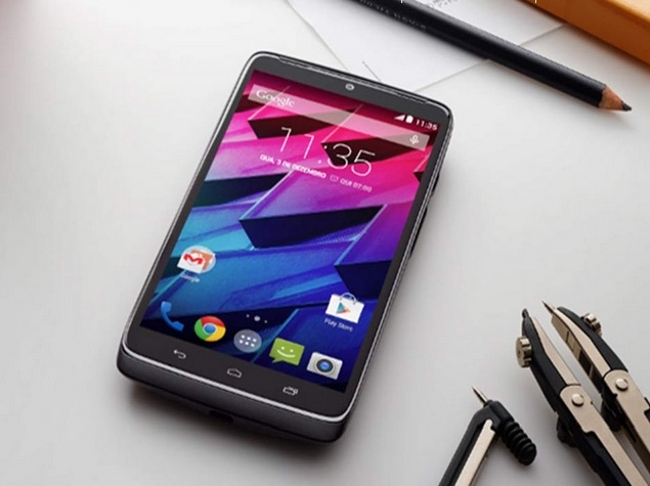 Featuring the 5.2-inch Quad-HD display with 2,560x1,440 pixels screen resolution, this Motorola handset is massive with 3,900mAh battery. This is ergastic enough to give upto 48 hours of life to phone and the additional Turbo Charger seems to bless with a boon of extra juice of 8 hours in 15 minutes only. The 64GB built-in storage option is available for this handset.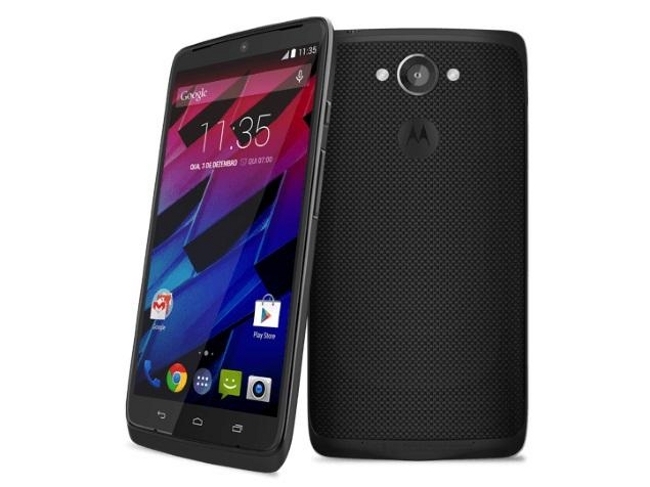 It comes loaded with 4G LTE with LTE Cat 4 connectivity and runs on Android 4.4.4 KitKat platform. The quad-core 2.7GHz Snapdragon processor, Adreno 420 GPU and 3GB of RAM are few more in the specification list. It was already reported that Motorola will present its Droid Turbo under the Maxx branding, and now it's become proved by seeing the same. This device comes with several other connectivity features as well like Bluetooth, Wi-Fi, Micro-USB, and GSM/ EDGE/ HSPA+.
The user interface seems identical as Moto X which shows Company's less effort in software enhancement. It is also expected that the handset will also get Android Lollipop update later.