Samsung's US trade program for the Galaxy Note 7 has started on Wednesday, giving the individuals who acquired the smartphones a chance to swap out their recalled phones for new models that don't have the battery linked to fires and explosions. Any Galaxy Note 7 sold before September 15 in the United States will likely need to be replaced. The new handsets will have an alternate battery indicator than the old ones, to guarantee that users can differentiate between them. Safe phones have a green battery pointer, while the older smartphones have a black and white indicator.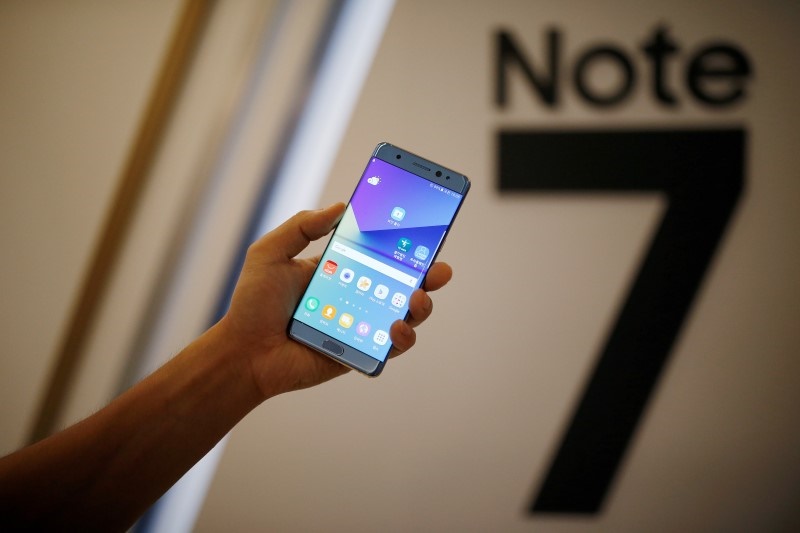 Samsung and the US Consumer Product Safety Commission have encouraged all Note 7 owners to turn their gadgets and quit using them. Those who have not will get a software update pushed to their phones that will repeatedly show a safety message that echoes this request. The message will seem each time users turn on or charge their gadget, Samsung said. This upgrade will reach users smartphones beginning Tuesday.
Also Read: Samsung Galaxy S7 and Galaxy S7 Edge Prices Cut By Rs. 5,000 In India
"Working hand in hand with the CPSC, we are delivering as promised and moving quickly to educate consumers about the recall and make new Note7s available," Tim Baxter, president of Samsung Electronics America, said in a statement late Tuesday. Samsung first made problems about the Galaxy Note 7 public September 2 and officially launched a recall September 15. The company first tried to deal with the problem by initiating its own independent exchange program without government cooperation but faced criticism from Consumer Reports and others for not initiating an official recall at that time.
While reporting the official review a week ago, CPSC chairman Elliot Kaye said that it was not ideal to have organizations go off on their own to deal with serious product defects. But the agency on Wednesday had praise for Samsung when asked about the company's actions directly preceding and following that announcement.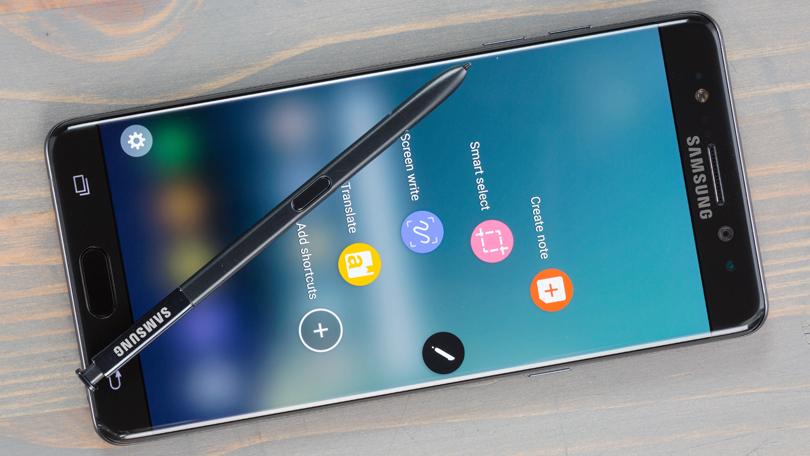 "Samsung is taking steps that go above and beyond what the average recalling company does. And that's a positive for consumers," said CPSC director of communications Scott Wolfson. He again urged Note 7 users to exchange their phones as quickly as possible and to stop using them to avoid the risk of another car fire, house fire, or leg burn because of the phone's battery.
"What we are seeing through accounts on social media and news accounts is that there are consumers who are still using the phone," Wolfson said. "That's not surprising to us considering the utility of the product." But, he added, consumers have no excuse now to delay exchanging their phones now that Samsung's official exchange program now in effect.
Must Read: Samsung Galaxy Note 7 Recall Alert: Apple Might Take Advantage
Those still uncertain about whether their Note 7 is influenced by the recall can visit Samsung's site and type their smartphone's IMEI (International Mobile Equipment Identity) number. Users can find that number by looking on the box or a sticker on the back of the smartphone. It can likewise be found by heading off to a phone's setting using path: "Apps > Settings > About Phone or General Management > Status > IMEI information or Serial number."
It must be noted that the Samsung recall influences 1 million phones in the United States, as indicated by the CPSC. In an announcement Tuesday, Samsung said that it has more than 500,000 replacement devices on hand available for exchange on Thursday. Users can likewise request their cash back; numerous bearers are additionally offering other Samsung gadgets as a potential substitution for the Note 7.
Must Visit Our Google+ Community Page For Latest And Updated Smartphone News Of The Globe.