When talking about speed and luxury, we cannot deny from the name of Bentley, and when it's about something premium and luxury with class, Vertu automatically makes an honorable place in mind. What if you find these two luxurious brands together, making efforts to match with each other's speed and style? Admirably, both Companies have taken a wondrous step by making a deal for 5 years. The beginning of their tie-up is now out in the shape of smartphone, named Vertu for Bentley.
This handset at £10,700, is affordable to those that owned a Bentley. Vertu's premium and ritzy work can easily be seen in this smartphone. The mobile maker brand is famous for making such highly-expensive gadgets for people, having unexpectable money to spend. As expected, the handset is made-up of several premium materials. The phone casing is quilted with titanium and Calf leather to match its looks with Bentley's signature shade Newmarket Tan.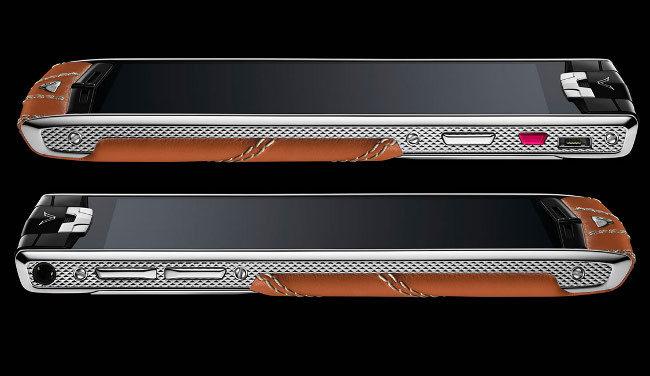 The 4G enabled Android phone is featured with a 4.7-inch display which is built of Sapphire Crystal. Manually assembled handset has a Bentley winged B logo on the front. That's not all for this luxurious Vertu for Bentley smartphone. Its interface shows unique clock widgets and custom Bentley wallpapers. Bentley hub is also there to assist Bentley owner by suggesting great drives along with latest news from the manufacturer.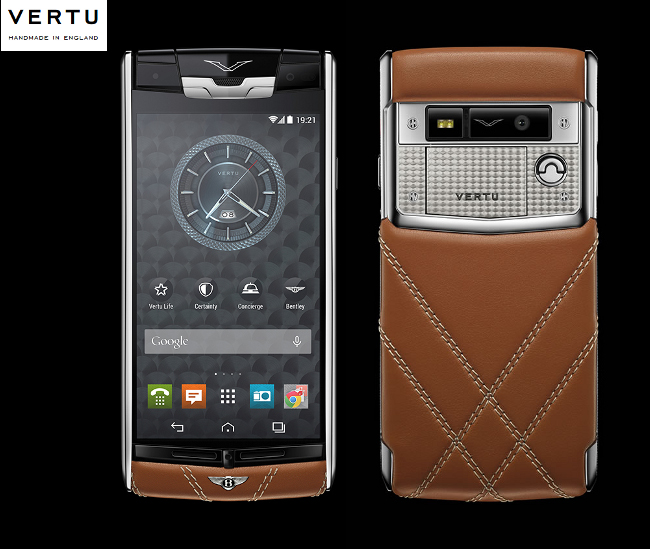 What if an app in this Vertu smartphone acts like a remote control? To knock your socks off, this handset also comes preloaded with a Bentley app which not only provides dealers and service centers' information, but also controls the climate, rear window blind, heated seats and radio of your Bentley Flying Spur luxury sedan. It can also works like a remote control for in-car entertainment system.
Android 4.4 KitKat, 2.3GHz quad-core processor, 13MP rear camera, NFC and wireless charging are few more advantageous features of this handset. Vertu for Bentley is a limited edition device. So, if you own a Bentley, then go for it. Only 2000 units of this ritzy and sumptuous device are available to buy at a quite exorbitant price.