The rumors got real at the International Consumer Electronics Show, 2015. Just a few days back, the Alcatel has revealed that they will be going to introduce their first smartwatch pretty soon in the coming days. And, here comes the first wearable thing from the French global telecommunication firm, the Alcatel OneTouch smartwatch. The Alcatel OneTouch has finally stepped in to the wearable technology market to rival its dominator, i.e. Apple. The market of wearable technology has already created a buzz all around here at Las Vegas, Nevada, United States.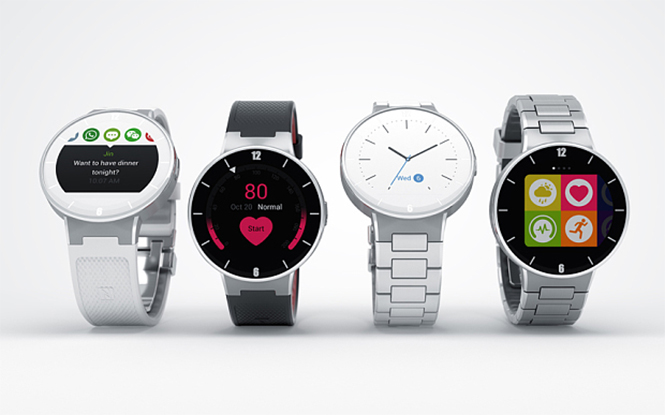 Just like other wearable things, the Alcatel OneTouch smartwatch supports both Android and iOS. Talking about the cosmetic details of the newly launched smart watch, it features a round shaped dial and various other materials such as brushed chrome white colored stainless steel and micro-textured resin bands. The firm offers various colors and styles according to the person particular. The owner can select from sporty dark red, volcano black, dark grey, classic chrome, elegant metal white and feminine all white color. The firm has taken care of selection criteria of both men and women.
See Also:- Alcatel OneTouch Phones and Tablets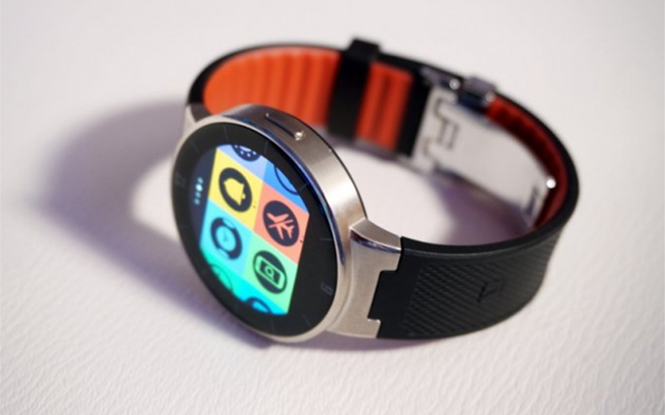 The Alcatel OneTouch smartwatch would require Android 4.3 (Jelly Bean) or higher and while running over the iPhone, it will be needed iOS 7 or higher versions. The 1.22 inch circular display is pretty much comfortable to manage the functionality of the smart watch in a smarter way. The firm has installed several connectivity options such as NFC, e-Compass, heart rate sensor, vibration motor, accelerometer, gyro and Bluetooth v 4.0.
The Alcatel OneTouch smartwatch could be able to track one's sleep; distance covered, burned calories, steps while jogging and features variety of fitness functions. The smart watch is available in the international market carrying a price tag of $149.