Curious? Not Yet? Yes, you are. Here we go, to surf more about Google Fortune. The company has considered all the needs and responsibilities that has to be covered up. It has also placed many similar launches for the sake of people. Preventing the image and flashing the goodwill in the market, the company has emerged to be one of the biggest juggernaut in the market. Being a search engine, it has also helped people with time. Today it has come up with a new launch to help many and to lure few.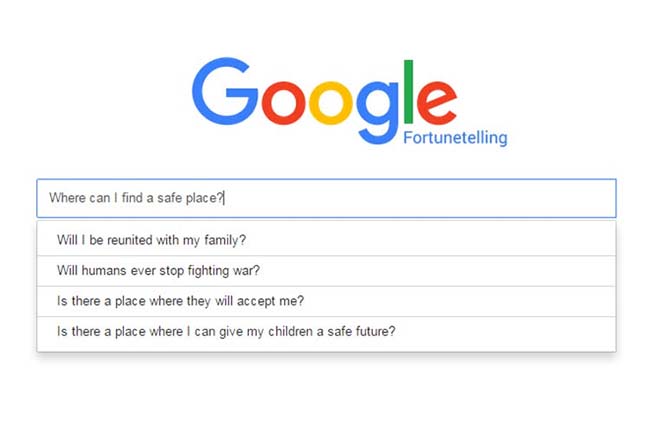 Google has launched the Google Fortune application to help people know about their respective future. It tells you about the certain questions one ask and let them under the shade to prevent. It is not only a future telling and predicting application, but it aims to help the migrants who are in crisis. The migrant crisis in Europe is being the most serious and considerable issue flurrying now a days. With the protective aim to provide the money and help them, the company has decided to create an awareness on the ongoing migrant crisis in Europe.

Under the working, the user can type any kind of question in the panel. You will be frequently provided with the relative answer within time. The app first surfs out older relative data and predicts the epic result afterward. While typing in the search box, certain questions like 'Will I be ever united with my family', 'Will humans ever stop fighting', 'Is there a place where they will accept me' will pop up. So, it is not that easy to ask up and know your future. This is not a ransack, but when you will finish choosing your question than the screen will be redirected to the hard-hitting page that flashes out the different screen.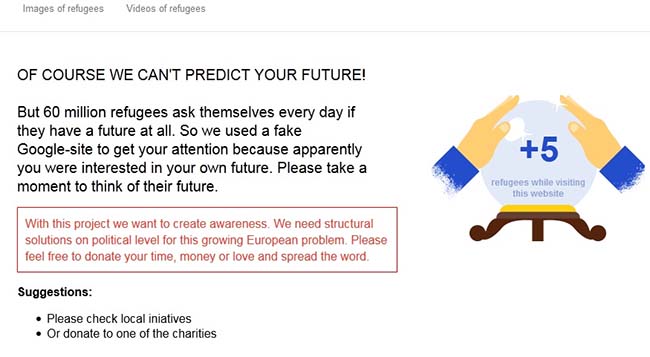 The other screen will let you know that Google Fortunetelling is a project aimed at creating an awareness on the ongoing migrant crisis in Europe. Letting you know the significance of creating such a page, that this was an innovative effort made by the company to let people know of the growing refugee crisis in Europe. Users are needed to be encouraged for the respective case, and by this effort the users are encouraged to help the refugees by donating time, money or love to charities and also by telling their friends about the campaign. As sharing may help more people to come in contact and know about the issue.