The International Consumer Electronics Show, 2015; this is what exactly the Acer is waiting for. The firm has acquainted the world's largest device under the Chromebook series of Laptops at the Tradeshow, Acer Chromebook 15. The International CES, 2015 is taking place in the world's most happening space, Las Vegas, a city in the state of Nevada, United States. The Consumer Electronic Tradeshow will be continuing till 9th January, 2015. The Acer Chromebook 15 is making its availability with not 11-inch or 13-inch display, but a 15.6 inch of full HD display, which is largest in its range.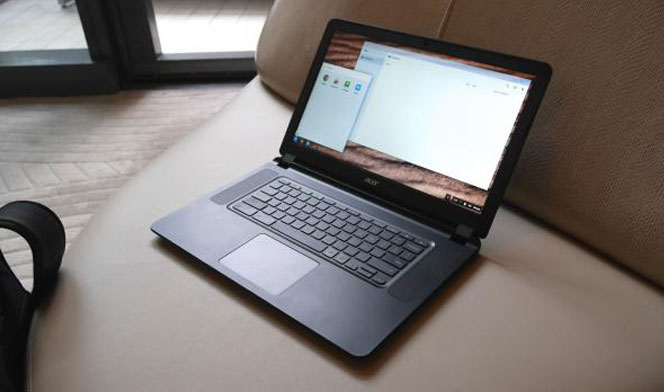 Getting into the technical details of the newly introduced Acer Chromebook 15, it comes loaded with a choice of two different processors; the next generation Intel Celeron processor with the 5th Generation Core microarchitecture or the 5th Generation Intel Core i3. The official model of Acer Chromebook 15 (CB5-571) offers various storage sizes; 16GB or 32GB SSD drive and 2GB or 4GB RAM. The 15.6 inch display is also available in two versions; a full HD screen resolution having 1920x1080 pixels and an HD screen resolution carrying 1366x768 pixels.
See Also:- Acer Laptops in India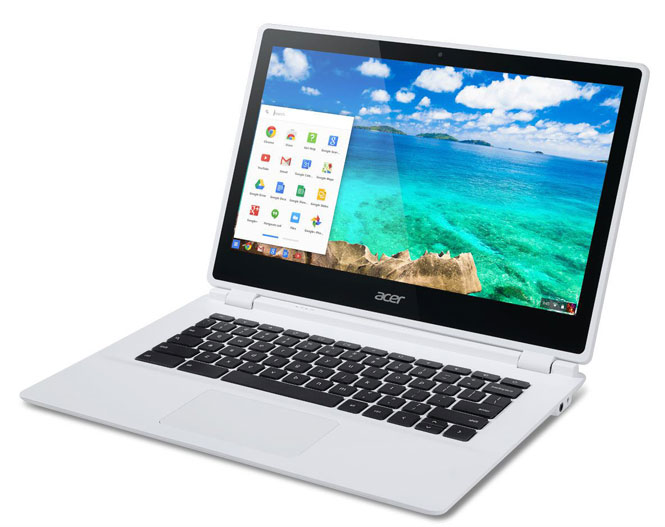 Talking about the connectivity options given in the Acer Chromebook 15, it is equipped with MIMO 2x2 Wi-Fi 802.11 ac, USB 3.0 and 2.0 port, HDMI port along with an SD card reader and Bluetooth 4.0. Besides all these connectivity options, the Acer Chromebook 15 is packed up with an HD webcam, two upward facing speakers on the either side of the keyboard and it also features a package of Google apps and various other services.
The Acer Chromebook 15 is a light weight laptop, which weighs only 4.58 pounds (2.2 kgs) and having a thickness of just 0.95 inches. The firm has launched it carrying a starting price tag of 249.99USD (approx Rs 15,775). The manufacturer has also mentioned that the prices and the technical features will be varied according to the different regions.