Facebook, after introducing its most admired Messenger Camera, now has revamped its Messenger application more like Snapchat. The company has now unveiled a new feature dubbed as Messenger Day, which offers Snapchat story's temporary messaging- the ability to share picture and videos to your dear ones that disappear within 24 hours. The company is rolling out this feature worldwide via updates. So, you can manually check App Store and Google Play for updates.
After updating the application, the camera icon at the bottom of the screen will change into a Sun marking the arrival of the feature. You will find new features and editing tools after opening the messenger by tapping the camera icon. You will also be able to subscribe, add emojis and texts to any image before sharing it. Just like Snapchat's My Story, you will see an arrow key at the bottom of the screen, which includes a new option called My Day shows up that allows sharing your image. The shared photos and videos will be disappeared in 24 hours.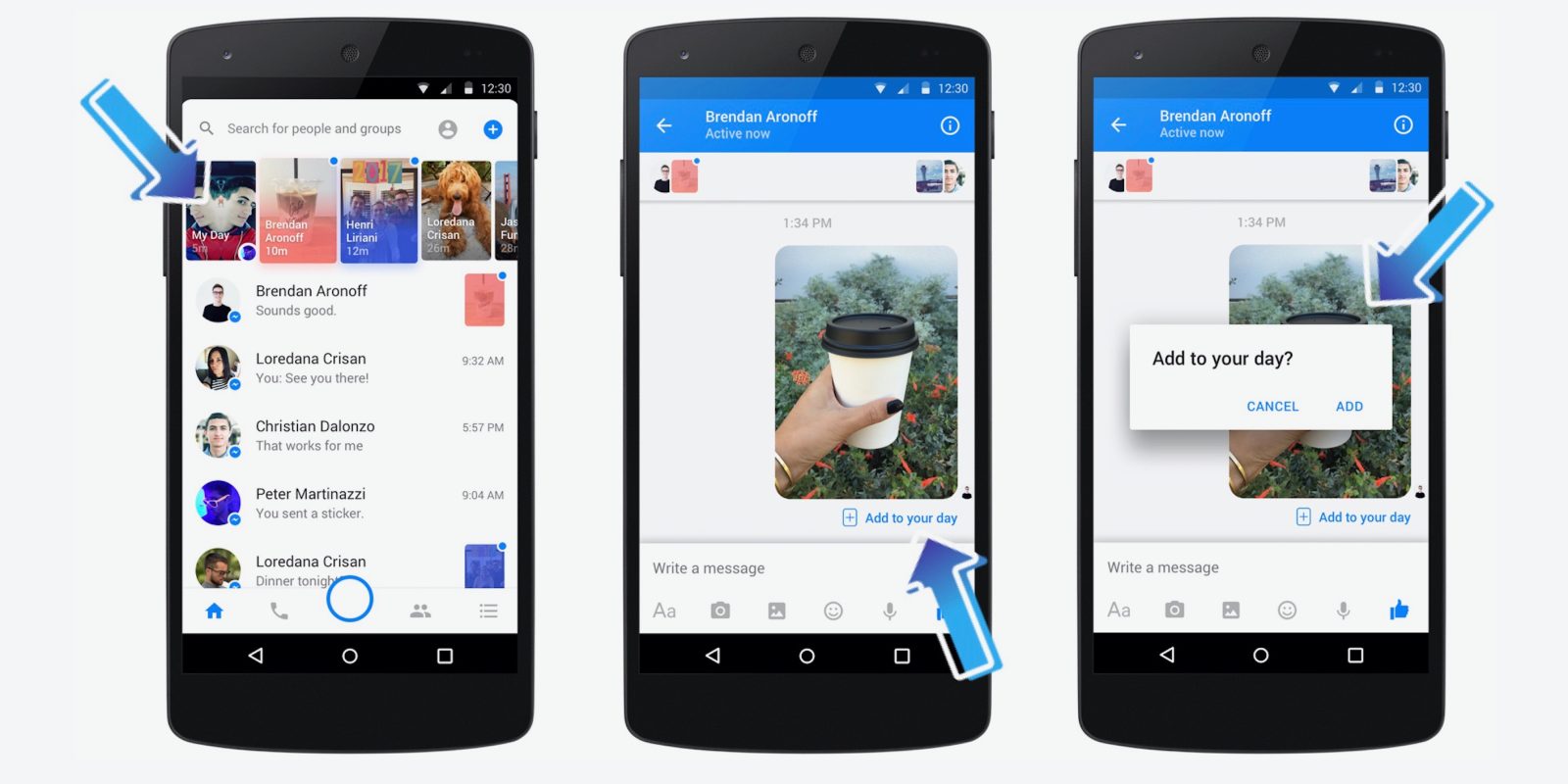 In the new feature, the user will also be able to add media content into Messenger Day from a conversation. You will be able to see all of the shared photos and videos of your friends just like Snapchat. Interestingly, the feature was initially introduced back in September last year, but was under testing process and was only available in Poland.
Moreover, Facebook has also introduced the similar feature in its WhatsApp and Instagram app. It seems that the leading social networking platform is rapidly copying the Snapchat feature, and it will not be a surprising thing to see a glance of it in the Facebook app itself.
Must Visit Our Google+ Community Page For Latest And Updated Technology Happenings Around The Globe.