Facebook, the leading social networking organisation has just launched a new tool, which flags fake news in the news feed. It all started from the US presidential campaign last year, in which a great amount of misleading information or we can say fake news spread about both President Donald Trump and presidential candidate Hillary Clinton on Google and Facebook. Google immediately took action and banned those fake news outlets. But Facebook has just taken an action regarding that issue.
During December last year, Facebook announced to splash out the fake news and label them as hoaxes in News Feed. The company also has introduced an easier way to report a hoax, by just clicking at the right-top corner of the news and click on "It's a fake news story". After getting flagged, that post and story goes for a third-party check up, and will not be converted into an ad or promoted.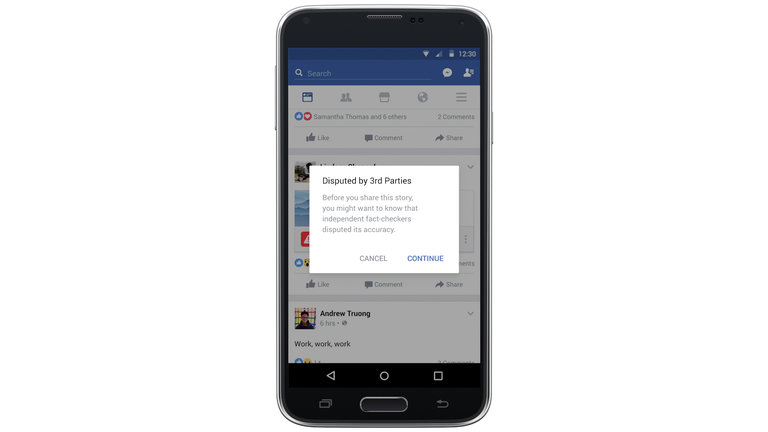 Barack Obama, the former US president also admitted that the spreading of fake news was one of the major problems during Hillary Clinton's campaign trail. Obama, during a Hillary for America rally in Ann Arbor last year said, "The way campaigns have unfolded, we just start accepting crazy stuff as normal. And people, if they just repeat attacks enough and outright lies over and over again, as long as it's on Facebook and people can see it, as long as it's on social media, people start believing it. And it creates this dust cloud of nonsense."
You may also read: Facebook Launches Instant Games Feature For Messenger And News Feed
On this, Facebook CEO Mark Zuckerberg, during an interview at the Technology Conference in November 2016 said that it was a "pretty crazy idea" to say that the fake news on Facebook influenced the election. After a month, he also published a Facebook status saying, "While we don't write the news stories you read and share, we also recognise we're more than just a distributor of news. We're a new kind of platform for public discourse -- and that means we have a new kind of responsibility to enable people to have the most meaningful conversations and to build a space where people can be informed."
Must Visit Our Google+ Community Page For Latest And Updated Technology Happenings Around The Globe.