Google's wearables have always been a boon to the world with great techniques and its innovations out crated. With this, the company has again got up with a new invention that has been granted a patent. Google's wearable tech outfit as Google Glass is perfect for eye view and has been reformed to a Glass-like heads-up display that could be affixed to a person's head with a flexible band.

The design and functioning of the wearable has been made up to the mark with all the necessities being considered. The wearable device is made with all the input and output structure as adjustable and only sits at the one side of the wearer's face. It is similar to the older iteration but has no frame to carry both the sides, it only consists of a single sided glass resembled a thin pair of metal glasses without the lenses.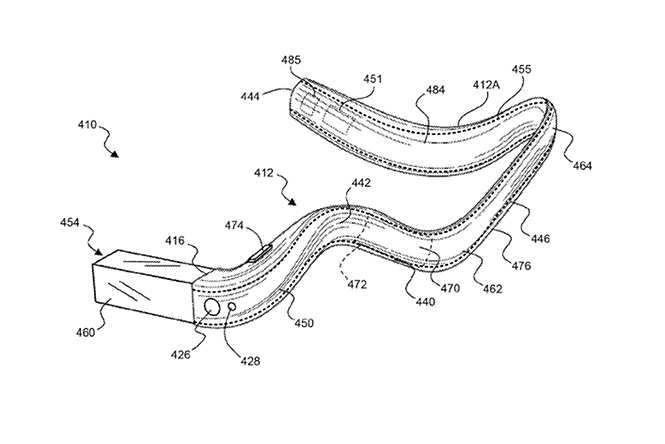 After discontinuing the Glass, the company revived its wearable efforts as Project Aura in June with the intention of developing a successor or perhaps multiple successors to Glass. This effort is named as the Snake-like Google glass which is a flexible wearable to hold an eye view. It is also reported that there are three versions that have been made. One of the three is 'Sport' version, while the other form of more traditional-looking smart glasses was said to be in the works for enterprise customers.

The prototype described here is not clear with the version as Google didn't unveil it totally, but it is considered to be the great wearable device coming up for the users.