What if you find a smartwatch which doesn't look like as geeky as existing smart wearables. The first ever engineering work of Huawei in smart wearables is astonishingly classy which has been showcased at MWC 2015. The first Android Wear powered smartwatch of company is called as 'Watch'. Yes, company has blessed its first wrist-worn gadget with eponymous name.
Huawei Watch looks very plushy and ritzy with its premium aesthetic which looks like a luxurious timepiece, more than a smartwatch. Its classy appeal and well-designed dial is just adorable with a crown, crafted on top right corner. Coated the dial screen with Sapphire Crystal, company has done a very nice job. At present, not a single Android Wear based smartwatch comes with such premium display coating. This screen houses in a scratch-resistant stainless steel body of gold, silver and black colors which turn into more alluring with thin bezels.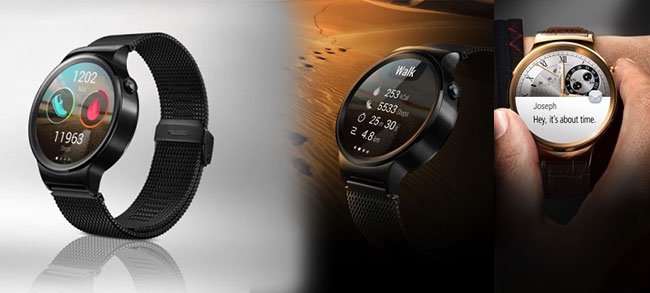 Watch is 42mm in size with option of metal or leather straps and runs on Android Wear platform. Following the endowment of all Android Wear based devices; this wrist-worn gadget also comes embedded with heart rate monitor and fitness tracker. Like all smartwatches, it also has six motion sensors and one barometric sensor.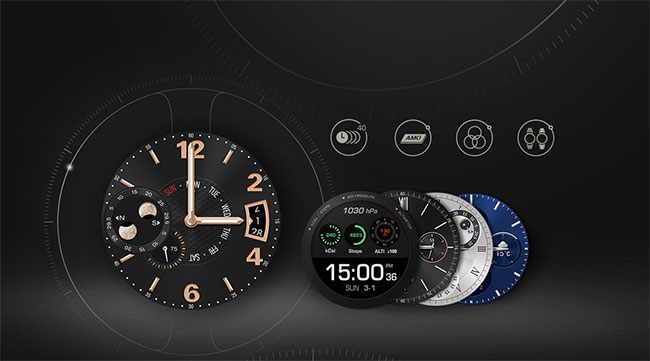 When we talk about the specifics, we have found 1.4-inch AMOLED display which is bound to offer 400 x 400 pixels resolution with pixel density of 286ppi. The tech giant will be offering Huawei Watch with 40 custom watch faces which is a vast amount to create the Watch of your choice. Select 20 countries will be receiving this wearable, following the North America and Europe.
Source: engadget.com