For many users, Instagram, the social networking application might prove to be an application filled with old and even embarrassing Pictures. As a result, people are continuously deleting their pictures from the well-known photo sharing platform. To resolve this cluster, the digital platform on Tuesday has unveiled a new feature known as Archive, which will allow the user to move their previously shared posts into space, which will be only accessible by them.
This new feature by Instagram will not only stop users from deleting their photos but will also make them more comfortable in sharing their pictures. The feature was visible for some users but is now available for every iOS and Android user across the world. Instagram in a post on Wednesday said, "Your profile is a representation of who you are and evolves with you over time. With Archive, you now have more flexibility to shape your profile while still preserving moments that matter."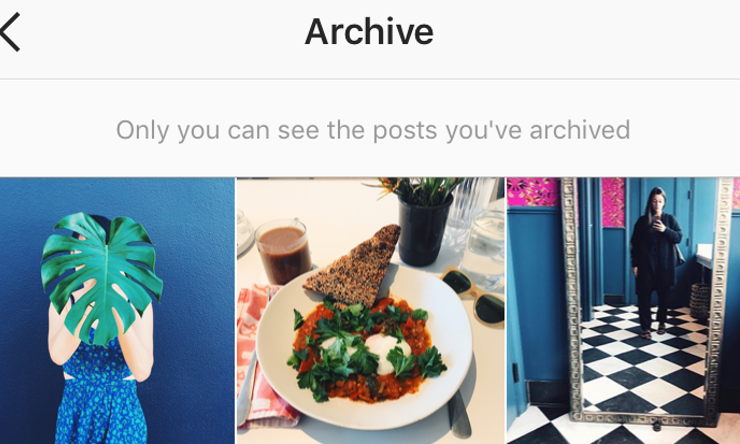 To use the feature on their smartphone, users will first have to upgrade the application to the latest version. After the update process, you will be able to archive any of your posts just by tapping on the three dots shown at the top right corner of the post. After getting Archived, your post will not be visible on your grid, and you will only be able to access the post in the Archive section. Archive section in the application can be accessed by tapping on the new Archive icon on the top right corner of your profile page.
As it is already mentioned above, this feature of Instagram will allow you to hide any pictures without deleting them. This will make your profile just the way you want, at the same time you also have your pictures saved at a safe place which can be accessed anytime you want. Moreover, you can also move your pictures from Archive section to your profile just by using the 'Show on Profile' option in Archive.
Must Visit Our Google+ Community Page For Latest And Updated Technology Happenings Around The Globe.