The Facebook-owned Instagram today announced that this week, users will be able to switch accounts when using the app on Android and iOS. The feature will be available in version 7.15 of the app, and it allows people to have as many as five accounts logged in at once. The multiple accounts switching feature is one of the highly anticipated feature by Instagram and finally the company has added the feature to meet the users demand.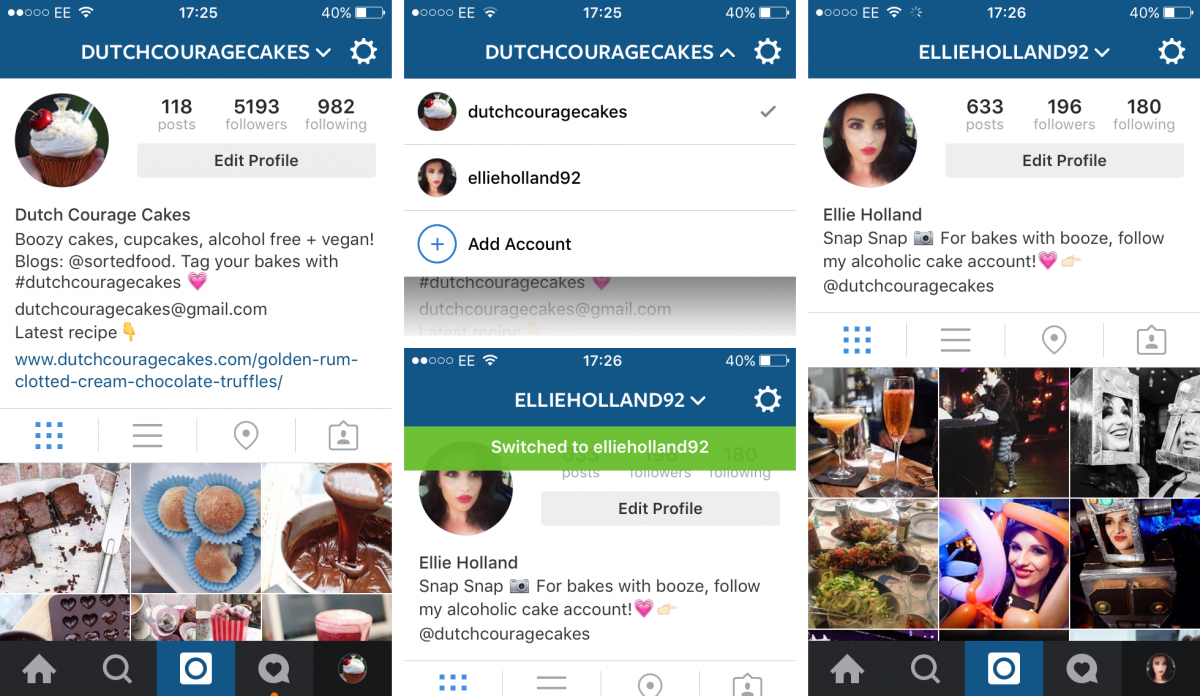 To avail this feature on Instagram, a user need to add new accounts from the settings menu, and once that's done, just tap your username at the top of your profile to move between them. Your profile photo will be placed more prominently throughout the app so that you never lose track of which account is active. Instagram first tested account switching to Android in November, with iOS following a couple months later. As of this week, everyone is getting the new option on both platforms. The multiple account feature is especially useful for people who wish to keep their private and professional lives separate on Instagram. Users can switch between their accounts on Instagram without being logged out from any one of the accounts.
Also Read: Instagram-rolls-out-peek-feature-in-its-latest-update
Instagram, on its blog page, said, "if you've added multiple Instagram accounts, you may get push notifications from any account that has them turned on, and this depends on when you last logged in and the number of devices that are logged into an account".