This MWC brought several bizarre inventions to lure the world. Several smartphones and tablets found the right place to show their competence in real world, then how could the wearable technology be left behind in this fray. It's been a while when the Pebble Time launched and a new Steel variant of the same has shown at the annual Mobile World Congress.
The veteran company in the wearable market is specially known for its eponymous gadgets Pebble Watch and Pebble Steel. Later it brought the Pebble Time which is finally going to be more professional with Stainless Steel body - the Pebble Time Steel. The premium edition with all metal body, from buttons to the bezel; everything is made up of steel. Slightly thicker then the plastic bodied Time with extra 1mm thickness, this smartwatch possess the stronger battery then the plastic variant with upto 10 days of battery life.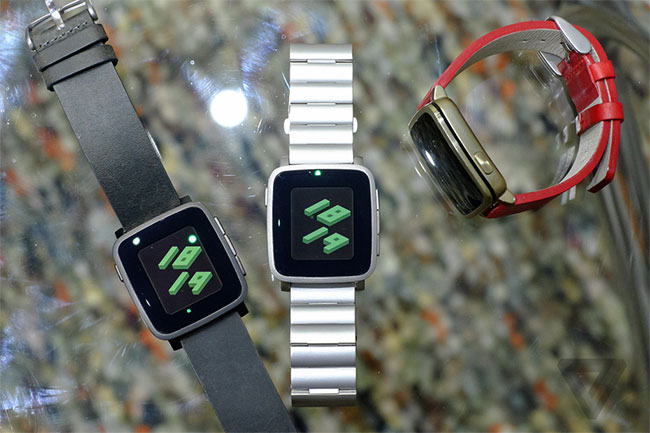 The company will also be offering the option of being colored with silver, black and gold garnished bodies. On the other side, you also have the option of two straps – one is stainless steel band and another one is leather strap. The display of this new model seems small then the standard model because of its sleek metal frame. That's the reason which makes the new model's display smaller than the original, though both are of same dimension.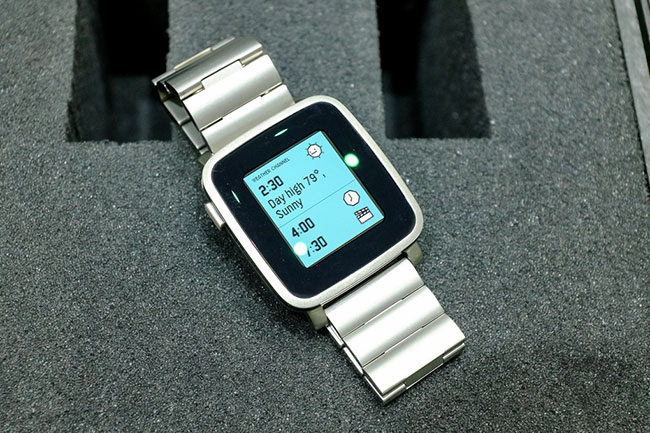 The techo also introduced its open hardware accessory platform which helps in creating smartstraps for the wearable. This new platform will allow developers to attach the smartstrap to enhance the functionality of wrist-worn. As per CEO Eric Migicovsky, this new smart accessory will bring smartstrap with GPS, battery strap or heart rate monitor. Don't get confuse over here as this is not the part of Pebble's own creation. It is for developers of smartstrap. Pebble is providing the platform for it.
Read Also: What's new in Pabble Firmware 2.5
This premium variant will also be going to Kickstarter as all its cousins. It will be selling at $250 while the retail price of this smart wearable is $299. It will take some time to hit the market, probably in July.
News Source: theverge.com