The perfect mixture of fashion and function, Asus ZenWatch has finally landed in the marketplace of U.S. The Taiwanese tech company has debuted its first foray in the world of smart wearable with a price tag of $199, which has been showcased on the shelves of Best Buy stores. This Android Wear platform based device is also speculated to hit the Google Play Store in coming days.
Apparently, the super-stylish wrist-worn has made its first glimpse at IFA 2014, where it has been designated as the most elegantly designed smartwatch. Hashing about device, then a 1.63-inch curved rectangular screen looks enough to grab the heed of fashion-conscious folks as well as aesthetic-lovers. Here, its battery-friendly AMOLED display renders a pixel resolution of 320 x 320p and pixel density of 278 ppi. The timepiece is also decked with easily customizable tan leather strap options along with classy buckle.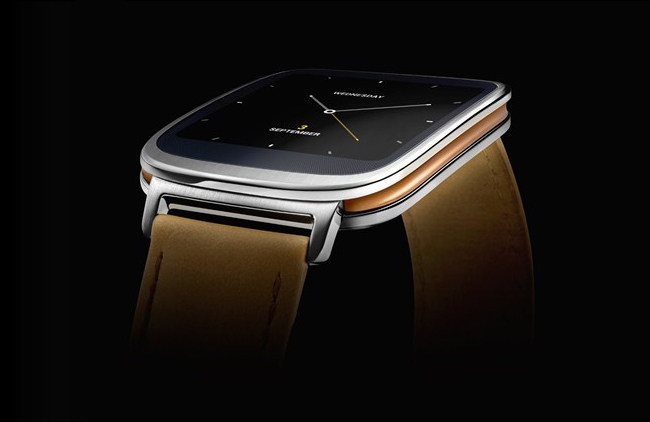 Apart from a beautiful look, ZenWatch is armed with a 1.2GHz Qualcomm 400 CPU along side 512MB RAM to confer a smooth user experience. The comprisal of 4GB of internal storage space along with IP55 certification also make the gadget quite engrossing. In terms of sensors, it is packed with heart rate monitor and stress level calculator.
The aggregation of various amazing software features like Tap Tap, Find My Phone, Watch Unlock and a companion Asus ZenUI Wellness app also makes the watch quite promising. Moreover, it incorporates Bluetooth 4.0 and Micro-USB connectivity options.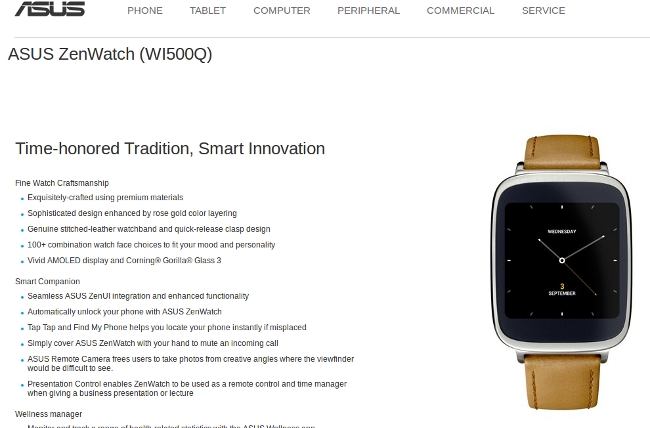 Well, the burgeoning market of wearable device has seen a several smartwatches in a span of few months. At this place, near-perfect LG G Watch R and feature-rich Samsung gear S are already vying to prove their dominance, which will be tough opponents for Asus ZenWatch.