This MWC didn't only bring the technology for techies. As the technology doesn't limit to youth, it is meant for every age, then how could we forget the kids which are the growing generation of this century. As kids are becoming more techy and enthusiastic for everything, so monitoring them is not an easy task right now.
The Chinese tech company Haier understood this problem of parents who can't trust on their babies and baby sitters. The Chinese juggernaut introduced a smartwatch for kids at MWC 2015. This wearable is designed according to kids choice, so that it can lure kids to wrap it on their wrist and can also fulfill the purpose of parents of tracking their child.
Haier Smartwatch comes loaded with GPS tracking and SOS calling features which makes this wrst-worn able to track the location and make emergency calls. The incredible and staggering feature which company has added in this smartwatch is a baby monitor. This allows parents to listen the talks of your child via built-in microphones. When you put the watch on this mode, it will give you the access of listening the voice of your kid without caring about the distance.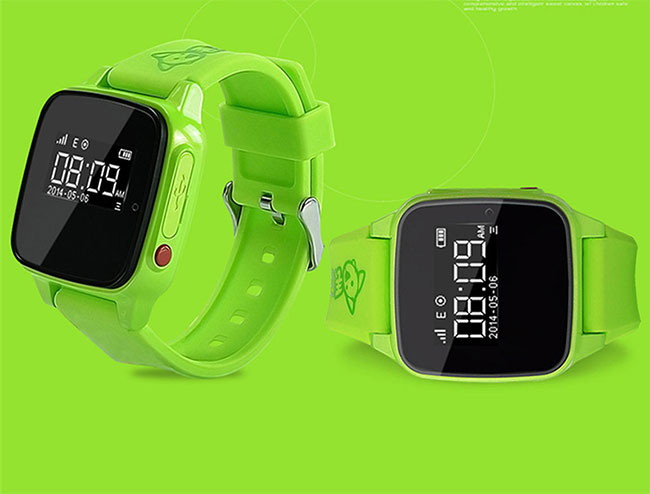 The plastic built makes it the kid-protected or you can say it kid-friendly as it is prone from the breaks and cracks. A 0.96-inch OLED display and a red colored SOS button are crafted impeccably to meet with the purpose. The SOS button will allow to send alert to upto 3 contacts. The company had also unveiled the same wrist-worn for senior citizens as different model. The Haier Smartwatch for Children is dipped in a range of colors like green, pink and black, and comes with water-resistant capability. Its battery is able to go for two days in single charge.
Company also brought its smartwatch for elder people and a smart collar for pets also. There is no information available regarding its market availability and pricing.