Xiaomi, the Chinese electronics, and software company has recently launched a Smart Rear View Mirror at Yuan 1199 (roughly Rs 12,400) particularly in China which can be fitted in any of cars throughout the globe. The smart rearview features a color screen, infotainment, navigation, or voice guidance.
The Smart Rear View Mirror gets a large 6.86-inch large touch-screen display with a screen resolution of 1280×480 pixels, which is equipped with several new impressive features such as Advanced Driver Assistance System (ADAS), Forward Collision Warning (FCW) and Lane Departure Warning (LDW) and a voice assistant.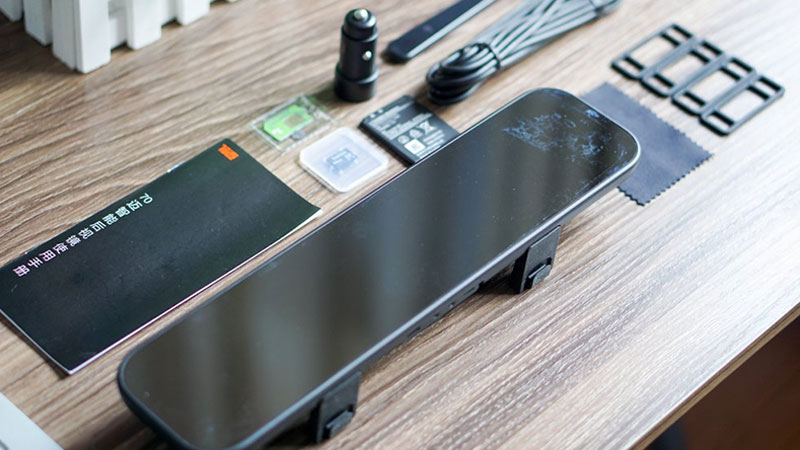 The current 6.86- inch touchscreen iteration is more compact as compared to its predecessor which had featured an 8.88-inch display. This time, the Chinese company is not offering any color options, though all of the customers will get black color fabric by default. To improve the performance of Smart Rear View Mirror, an aerospace grade aluminum material has been used by the Xiaomi which will help to avert the device from heating.
Read Also: Lava Z91 Launched in India at Price Tag of INR 9,999
The camera duties of Xiaomi Smart Rear View Mirror is performed by Sony IMX291 image sensor which is capable to produce a good visuality even in low- light conditions with an aperture of f/1.8 and a 150° larger wide angle lens. The Mi Smart Rear View Mirror is capable to record both fronts as well as rear at a particular time.
The device is equipped with new Small Love AI speaker which supports voice command functionality and allows the users to ask it play their favorite Bryan Adams or Jagjit Singh songs, while you are driving the car on the road. The smart rear-view mirror can be connected easily with Mi Home app which enables users to operate their connected appliances which are available at home.
The deliveries of Mi Rear View Mirror will start from 3rd of April 2018 at Mi Home, Xiaomi Mall, Suning, particularly in China. It is anticipated that Xiaom would launch the device in India in the coming future.