Google has finally unwrapped the ad-free video service subscription at an event in Los Angeles. It is named as YouTube Red that is a monthly subscription service priced at $9.99. The service provides YouTube with ad-free surface along with variety of other contents. It also provides you the ability to save anything you want to a device for offline viewing. The YouTube is also encompassed with YouTube Music Key that is called YouTube Music as for now.

The Music app includes the full subscription of the Google Play Music. The design of such an app is centered on the fast playing of music, easy exploring and the ability to both watch and just listen. The users are provided with a lot of music streams, live music, remixes and many more with this platform. There is a slider that can help you cast the YouTube Music size when looking for other content. There is also a now-standard automatic music stations that relies on your past area of interest and searches.

Besides this, YouTube Red works well with YouTube gaming service and Kid's section. The additional advantages of the YouTube Red is that the membership will continue to provide facilities on iOS, Android, the web and "anywhere you sign into YouTube". Original content is table stakes for any subscription video service, so the company has planned to launch 10 new original shows along with YouTube Red original content. These are purely to get down the subscription, but it is hard to say about the stakes for sure.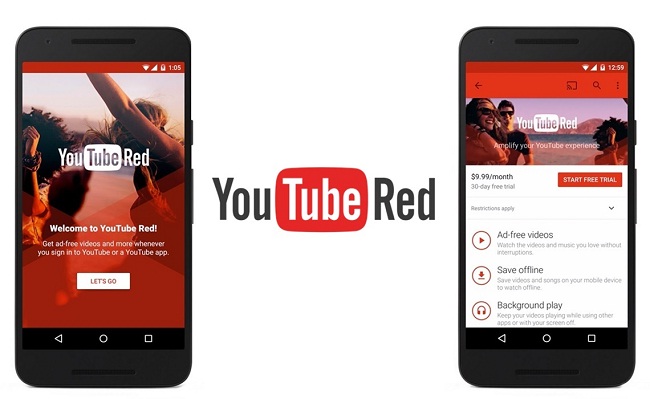 YouTube executives confirmed that if you publish videos to YouTube and support them with advertising, you must also take part in the YouTube subscription service. If you don't, your videos will be marked private and thus no one will be able to find them. This is because of the reason that they don't want someone to subscribe to YouTube Red and suddenly discover that some videos aren't available.

From the user's perspective, $9.99 monthly price seems pretty reasonable when you consider everything it gets you. Google Play Music provides each type of music service comparable to Spotify and its competitors that all cost $9.99 a month. But since the $9.99 costs the whole subscription service to the user, thus it is fair enough to consider such a plan that portrays pretty good value to money.

For now, YouTube Red and YouTube Music will only be available in the US. YouTube Red will be available on October 28th with YouTube Music app rolling out soon. YouTube Red Originals will be provided early next year with the subscription service. US users will get a free month trail before investing the cash. The iOS users will be charged $12.99 for the same service, while the user if login to the service via web platform, can simply get access to the service.