You might be thinking that what is a Van doing in CES 2017. But, there is something amazing from the auto giant Mercedes-Benz. The company has collaborated with start-ups like Starship Technologies to bring the Vision Van concept to a new level. The Mercedes-Benz Vision Van is said to be the future of transportation.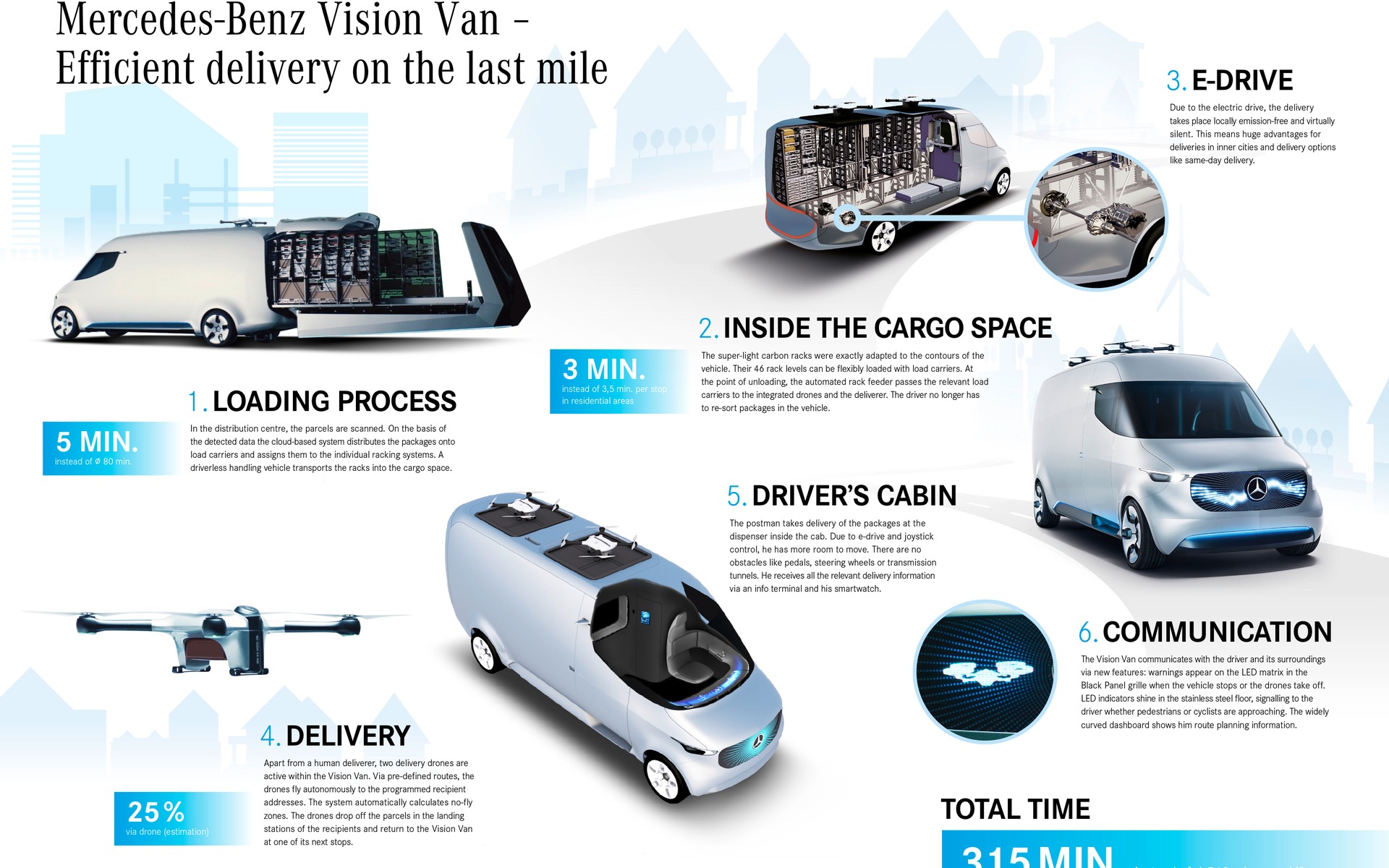 Notedly, the Vision Van made its first public appearance in September last year and now it has been showcased in the ongoing 2017 Consumer Electronics Show (CES) 2017. The concept is a substitute of the initiative called adVANce - an in-house vital future initiative taken by Mercedes-Benz. Powering the gorgeous van is a 75-kW electric drive that churns out approximately 102PS of power and covers a range of 270km. The Vision Van is completely emission-free and silent.
The cabin is fully automated with integrated drones for air deliveries and joystick control is simply amazing. On the exterior part, Van's front and rear come with LED matrix and LED displays for easy communication. It displays short messages like turning, stopping and parking.
Mercedes-Benz says that the long-term vision of the concept, which goes by the name "Mothership", is an autonomous robot fleet which coordinates and optimizes its routes autonomously with vans from the company.