Aston Martin is working on a 14 V12 Vantage V600s which takes inspiration from the original 1999 V600 Le Mans known for being the most powerful cars in the world. Aston's Q commission department produced seven coupé and seven convertible samples. The new cars from the company are basically based on the previous-generation VH-based Vantage and utilizes a naturally aspirated 5.9-litre V12 engine generating a peak torque of 600hp. Such a car was ordered by a buyer and later he agreed to let Aston manufacture a small visit for the model.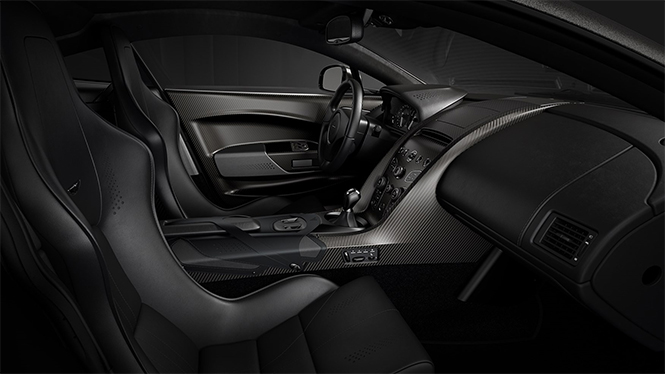 The new Vantage V600 gets all new sides, bulging bonnet, and a carbon fibre body, all of which signals to the original V600. Further, it takes lightweight seats, carbon fibre centre console and a darkened front grille imitating a feature from the 1999 model and continues with the trend.
Read Also: Aston-Martin To Introduce Electric Lagonda SUV By 2021
To make the car as per the Aston "the ultimate analog Vantage", each vehicle considering from the 2018 run takes a seven-speed manual gearbox. Although, no information has been updated regarding the model, although the last discontinued V12 version of Vintage was able to touch 100kmph in just 3.9 sec and a top speed of 330kph.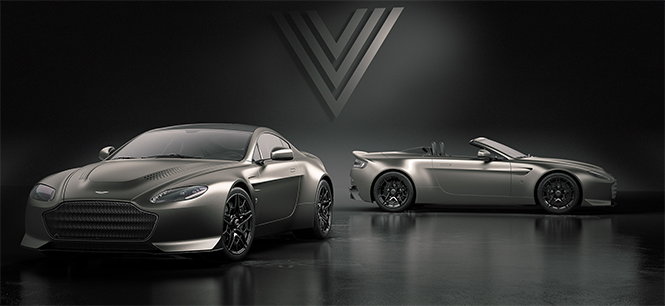 The 2018 Vantage V600 reveals most of the identical claimed straight-line performance figures from its spiritual previous version. The car was using a twin-supercharged V8 engine which was able to churn out a maximum power of 608hp and good to reach 97kph from idle in just 3.9sec and a top speed of 322kph. The 1999 car based on Virage was manufactured to remember 40 years of a win at the Le Mans in 1959.