The world is going towards zero emissions electric vehicles and in future, the demand for mass transit application will increase significantly. Recently, Aston Martin has declared that it will introduce an all-electric SUV by 2021 under the lately revived Lagonda marque. The Lagonda SUV will be destined at a very niche audience and this high-end luxury product is based on the Vision Concept displayed by the Aston Martin at the 2018 Geneva Auto Show.
The Lagonda name was used by a swooping and 4-door coupe which was manufactured to attract customers in areas such as the Middle East, that was made for a finite run application. Aston Martin may want to keep this exclusive SUV to extend the client base thinking about the fact that the SUV is famous for its body style worldwide. Amazingly, the Lagonda SUV and Pininfarina all-electric SUV are expected to reach the market at the same time.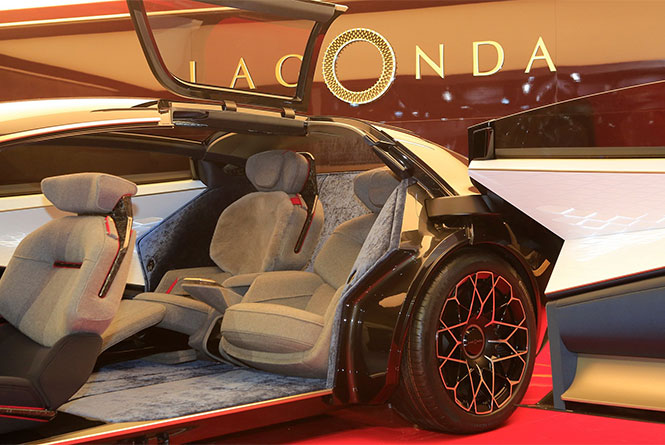 Dr. Andy Palmer, Aston Martin President, and Chief Executive Officer mentioned the SUV in a statement and said, "In reviving one of the most iconic names in motoring we have created a unique opportunity. One that allows us to cast aside an inherited 20th-century approach and instead design cars around 21st-century demands and desires. The Lagonda SUV is the first of its kind: a spacious, high-performance 4x4 that successfully reconciles a love of technology, luxury, and style."
Read Also: Aston Martin V12 Vantage V600 Unveiled
For now, the similarity in the Aston Martin Lagonda SUV and the Pininfarina SUV is the timeframe, but with the launch, we expect that these two will have much more similarities. Pininfarina will take the all-electric power plant from Rimac. Rimac is the same hypercar and component maker which supplied electric component to the Valkyrie, new Aston Martin hypercar. The Rimac is continuously working to display performance figure to be very competitive in the market. We are eagerly waiting for the new super performance and super luxury car to physically perform better on and off-road.