The Consumer Electronics Show (CES) 2015 is turning out as an affair for the future based technologies and companies from every niche, like Audi, Chevrolet, etc. from automobile and Samsung from the communication are flaunting their stuffs which are truly dedicated to make the future a better place to live. People have already witnessed some classy gadgets like SmarThng Hub from Samsung and new touch display systems from the Volkswagen, and now it's time for Audi to make its move. The German car maker hopes to control the cars in future via smartwatches which are becoming more and more popular these days and with this same thought, Audi remembers its journey at the CES 2015.
The company officials focused it's recently launched Prologue concept car and offered a few more details about that. The noticeable thing about the Prologue concept was that it appeared on the stage with the help of a LG smartwatch which is yet to be announced. The company also describes the 550 mile journey of its A7 self-driving concept from San-Francisco to the show, thus making the CES a stage to walk out best-of-tour event.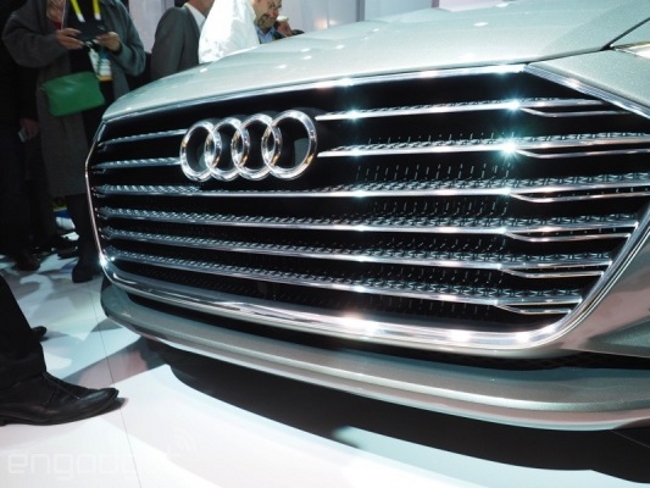 The German pioneer also hinted that its year Audi Tablet, which was abandoned after appearing at CES 2014 may see the light of the day in the upcoming Q7 2016 model. This tablet will allow passengers to use the car functions and infotainment systems with more ease. Well, the Audi at CES 2015 is nothing like spectacular, but deserves some attention for sure. Isn't it?
Image Courtesy: engadget.com