At the occasion of BMW 2002 turbo's 50th Anniversary, an M2 based compact coupe concept named BMW 2002 Hommage has been unveiled at Villa d'Este Concours d'Elegance, Italy. Sounds interesting! Doesn't it? And it will become more intriguing, when the concept will get a more practical shape and will run on the road. Credit goes to Alexey Kehza and his co-members of the design team at BMW those have evolved this new 2002 Hommage.

"Exactly 50 years ago, the 02 range kick-started an era of success for BMW." said Adrian Van Hooydonk, Senior vice President, BMW Group Design. He also added "This compact coupé is one of the vehicles which made the brand what it is today,"


He further added, "The 2002 sat at the top of the range and was the first series-produced car anywhere in Europe to come with turbo technology. That set the seal on the coupé as a genuine sports car. At the same time, the 2002 turbo was the technological forerunner of engine development at BMW. The BMW 2002 Hommage is our way of raising a glass to all these achievements."

As the images are very explicit, they showed off a redesigned body that are carried out from its predecessor. The horizontal carbon fibre band that runs along the shoulder line of the car as well as the yellow-tinted headlights are stated first in the list that will remind you of the most iconic 2002 turbo.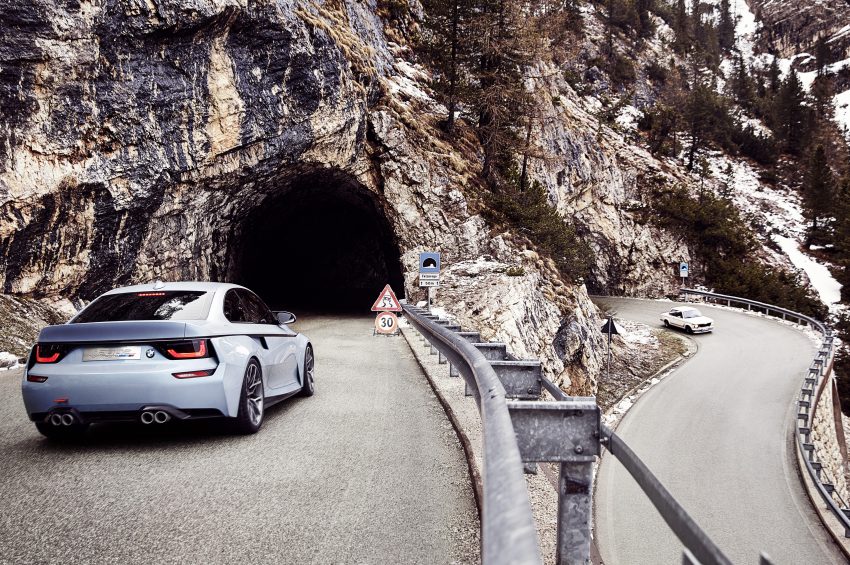 Moreover, a larger spoiler at the front and rear air intakes are also adjusted in this concept. You will also get to see 20-inch alloy wheels with gold-colored brake callipers.

Get latest and updated information about automobiles on our Google Plus Community Speed Gears.