BMW has introduced its self-driving car technology at the ongoing major 2017 Consumer Electronic Show (CES) in Las Vegas. The major techno show is considered as a significant platform to show the world a glimpse of the futuristic technologies. A number of renowned techno giants from various fields, from gadget makers to automobile manufacturers come up to show where the technology will be in the upcoming years.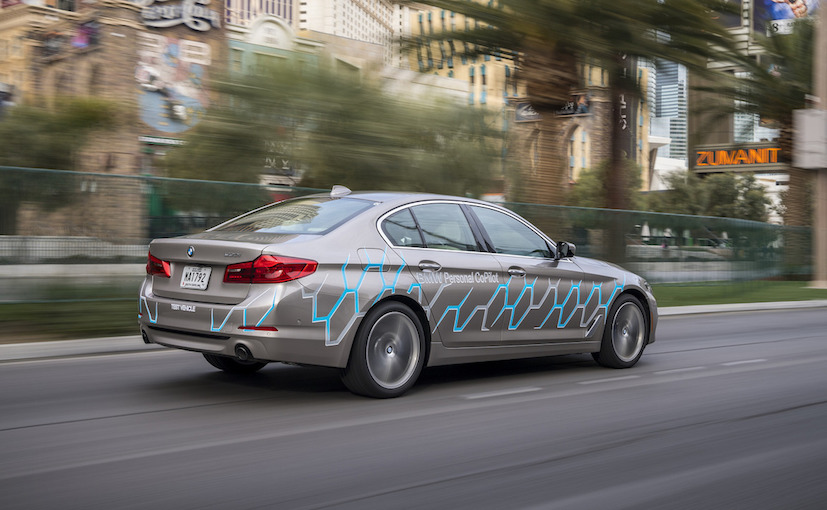 Interestingly, the carmakers are no far behind from the innovations. In the same row, the renowned German auto manufacturer, BMW has also participated in the ongoing CES-2017 with its New version of the 5-series car featuring the self-driving technology.
The original seventh generation BMW 5-Series sedan was first introduced in October last year, though, the model featured in the CES is a fully autonomous prototype of the same model and expected to be arrived in the market by 2021.
Interestingly, the soon to be launched BMW 5-series is blessed with the semi-autonomous technology and the displayed prototype looks more or less a production ready model unlike those of others. This hints towards the intimate launch of the car.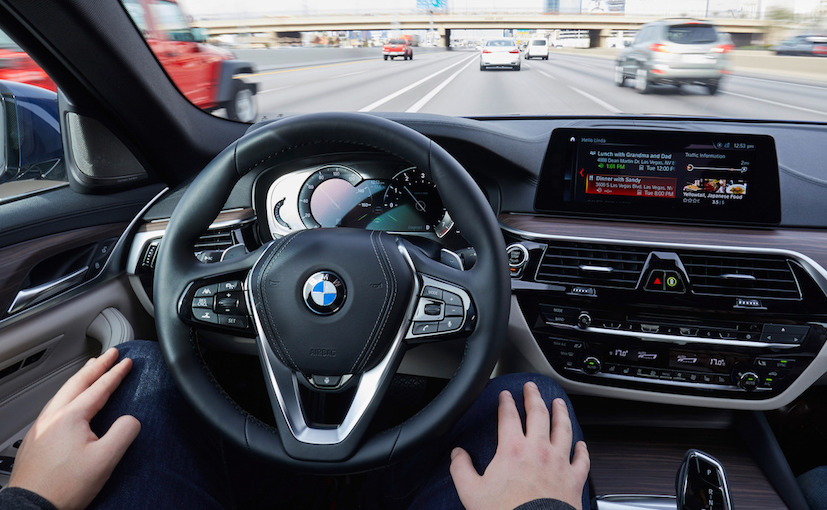 Being a self-driving car, the new BMW 5-series is laden with a slew of sensors to detect obstacles on its way. The system generated images of the car have been surfaced online featuring some wave on sides of the car. Additionally, the car gets its own on-board system to offer you a hassle free ride. The system uses a digital map to inspect the vehicle's position and its surrounding.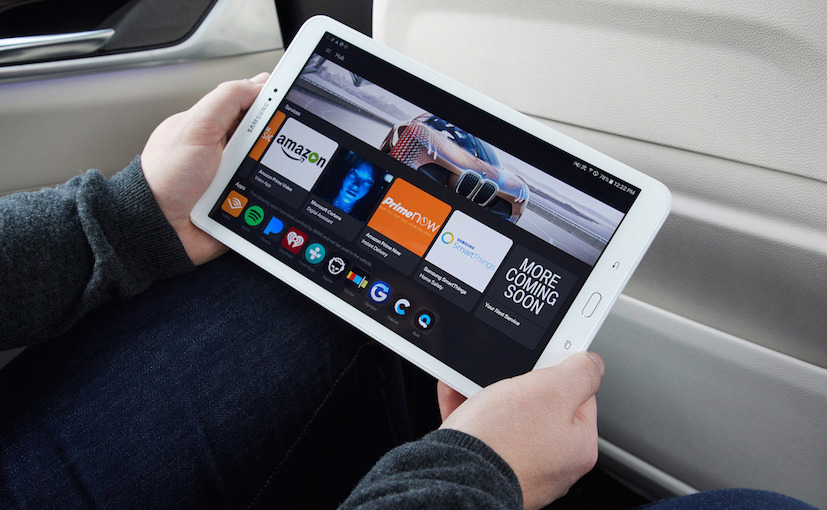 After shifting to the fully self-driving mode or 'passenger mode' as what BMW calls it, one can enjoy many entertaining applications like Amazon Prime Video, Amazon Prime Now and many others.
All the information is regulated by an Open Mobility Cloud Service that works as an intelligent data management system.
Get latest and updated information about automobiles on our Google Plus Community Speed Gears.