The website named gtspirit has displayed a customised model of Lamborghini Aventador. The most special thing about this sports coupe is that it dons a snake skin all over its body. Well, obviously it's not the original snake skin, but just a leather material that resembles the looks of a snake. The color flaunted by this car is somewhat a blend of brown and golden shades. It appears so sensuous that you won't be able to take your eyes off this luxury model. The use of chrome at some portions along with black colored wheels complement the looks even more.
We also recommend: Limited Edition Lamborgini Aventador SV Roadster
The interior is also quite appealing with the use of superior quality upholstery flaunting a light cream shade and a dual tone dashboard utilising a combination of cream and matte black colors. This Aventador surely possesses a magnetic appeal, especially when it is stood under the lights, it glitters like gold. One just can't resist staring at this masterpiece. The more you fix your gaze at it, the more you will want to have the feel of touching its skin.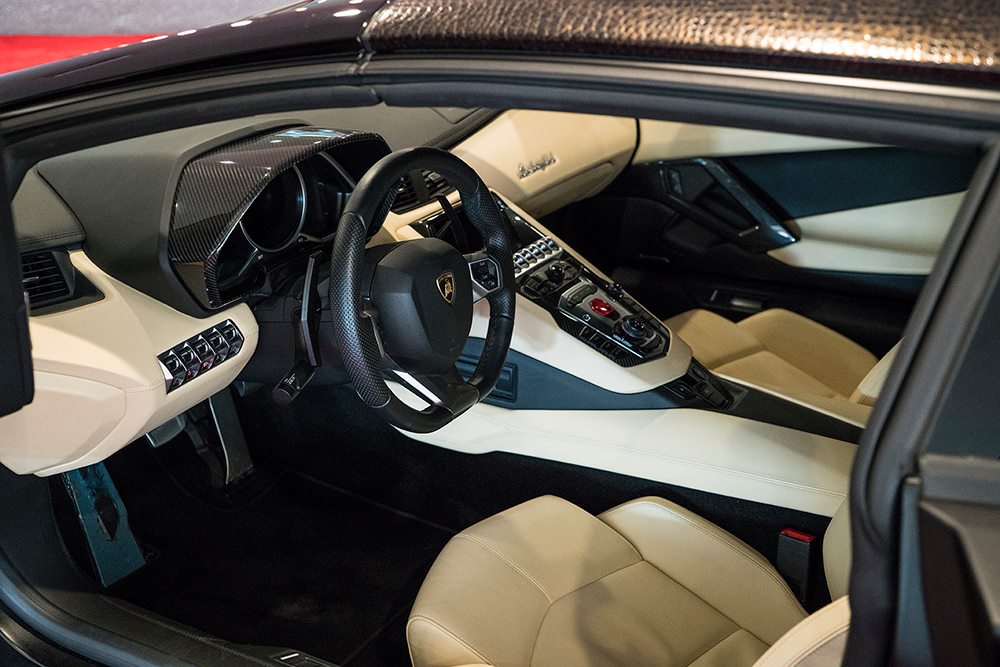 Read on: Lamborghini Models in India
Just like Lamborghini derives its name from a fighting bull, in the same way the term Aventador was coined in. It was introduced for the first time in the year 2011 and since then has become one of the most popular flagships in the automobile market. Whether it's technology, design or performance, this bull can battle out any other player and will emerge as a winner.
Source: gtspirit
Get latest and updated information about automobiles on our Google Plus Community Speed Gears.