Yamaha Motors India, Honda Motorcycles and Scooters India and Mahindra Two-Wheelers, these three companies have jumped into the competition with their newly launched scooters. The latest offering of the Mahindra Two-Wheelers is Mahindra Gusto; launched in the month of September, 2014; the HMSI has come-up with Honda Activa 3G in February, 2015 and the lately announced Yamaha Fascino, which has made its fresh appearance just a day before yesterday, 7th May, 2015. Let's take a brief look over the technical specs and special features of these newly assigned scooters in the Indian market.
Mahindra Gusto:- Being a senior member in the competition, the Mahindra Gusto has already marked its presence in the Indian market as a winner, as it is awarded with several scooter of the year and Innovation of the year awards for 2015. Launched in September, 2014, the Mahindra Gusto has come-up with zeal to do something innovative. Featuring a single-cylinder, 4-stroke motor carrying a 109cc displaced M-Tec engine, which is capable to generate a maximum power of 8 BHP @ 7500 RPM and achieves a peak torque of 9 Nm @ 5500 RPM, while paired with a CVT transmission. It is designed to offer a fuel-economy ride of 61 KMPL.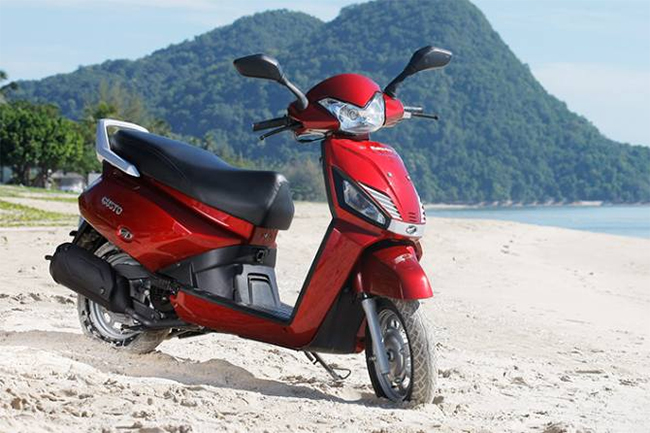 The Mahindra Two-Wheelers is offering the scooter in three variants carrying a different price tag with various paint scheme options as well. The special key features of the Mahindra Gusto are Height-Adjustable seat providing a comfortable riding position for every rider, remote flip key, halogen headlamp with LED lamps, front kick and find me lamps. It houses a pocket-like storage under the attractively designed instrument panel. The price range starts off from Rs 44,850 and goes up to Rs 49,010 (Ex-Showroom Delhi).
Honda Activa 3G:- This third generation Honda Activa was being introduced in the month of February, 2015. The Honda Activa 3G is simply following the success steps of the well-famed first-generation Activa; and it could also be defined as same performer in a new avatar. It is loaded with a 109cc displaced engine incorporated with single-cylinder, air-cooled motor, fetches out a maximum power of 8 BHP @ 7500 revs and a 9 Nm of peak torque @ 5500 revs. The 109cc displaced engine is mated to a CVT transmission.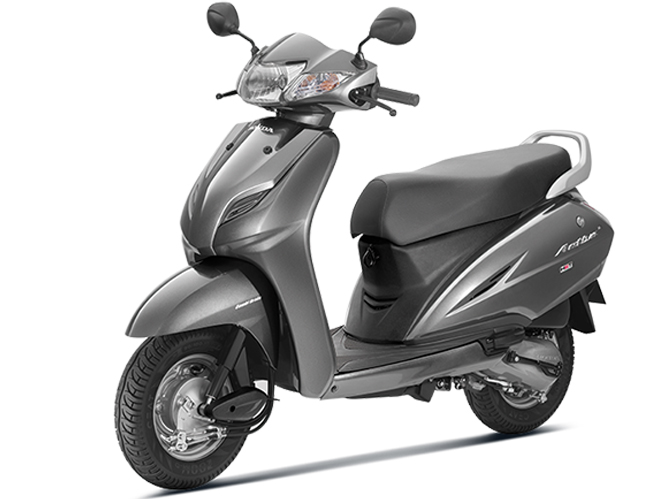 Talking about the riding quality, it is taken care by hydraulic spring loaded suspension. The manufacturer has installed it patent Honda Eco Technology (HET) in order to provide a fuel efficient ride of 60 KMPL. The elegant side of the Honda Activa 3G is an eye-catching paint scheme offered by the maker. Apart from the color options, the other eye-candy attributes are Combi-Braking system, extra-storage space; refined instrument panel carrying minor details, edgy side panels and the pleasant 3D badge of Activa 3G carrying special privileges. Priced at Rs 50,219 (Ex-Showroom Delhi), the Honda Activa 3G has placed itself in a premium 110cc two-wheeler segment.
Yamaha Fascino:- Launched just day before yesterday, the Yamaha Fascino has appeared as a pure visual feast. It could also be said as a perfect combo of Japanese performance and mechanism along with Italian makeover. The curvy cues and wave-shaped side-panels are more than enough to attract the trespassers. It houses an air-cooled, single-cylinder, SOHC, 4-stroke motor carrying an odd engine displacement of 113cc. Equipped with the firm's patent Blue Core Technology; it is capable to deliver a churning power of 7 BHP @ 7500 rotations and 8.1 Nm of peak torque @ 5000 revs, while mated to V-Belt Automatic transmission. The Blue Core Technology helps you to derive a 66 KMPL of fuel-economy ride.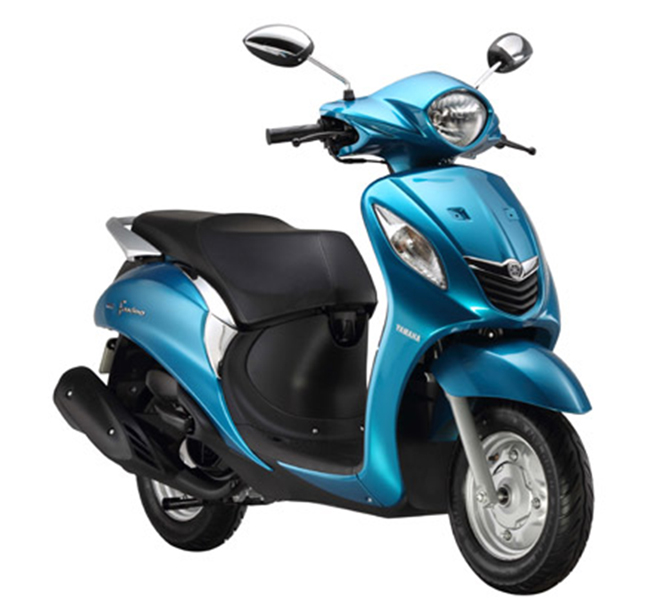 Cosmetically, it is more attractive than the above two. Designed around an Underbone frame, it has carried an ultimate wave-shaped side panels with puffed-up tail-end. The sharply designed eye-shaped blinkers over the front apron enhance the beauty of the scooter. The newly designed headlamp and instrument cluster cleverly defines their appearance. The little-bit touch of chrome in the rear view mirrors, grille and bodywork makes it look like an Italian beauty. The 3D badge of "Fascino" looks equally fascinated. The Yamaha Fascino will be making its availability at Rs 53,300 (Ex-Showroom Delhi).