The Datsun Cross is ready for world debut on January 18, 2018, in Indonesia. The car is a Production-spec variant of the GO Cross concept. The new car is spotted before the launch revealing that it looks like an improved variant of the GO+ micro MPV opposing the concept that was fitted with a range of sheet metal modifications.
A few days ago, the company also revealed the release date and teaser images of front profile of the production-spec model. It was quite satisfactory as well that the rear and side will be sharing many things in common like the GO+ micro MPV variant.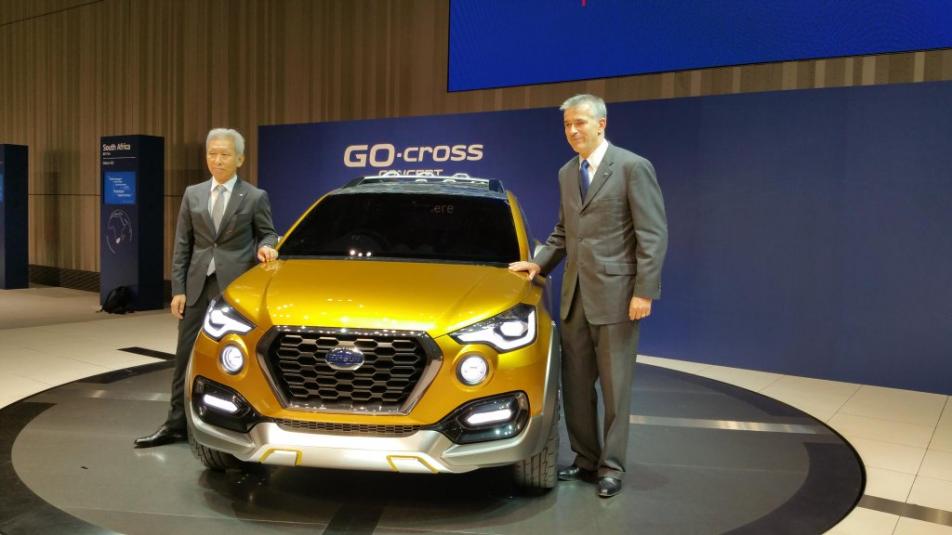 First of all, looking at the side profile reveals that it is more carved this time. Looking at the window line, it shows more symmetrical and attractive looks than the GO+. Keeping this aside, the quarter glass looks more sporty at a glance compared to die away MPV-like larger units in the previous variant of the Cross. The character lines and doors with lower crease are the apparent one rather than the foregoing the GO+.
Read Also: Maruti Suzuki Future-S Concept Waiting For Delhi Auto Expo 2018
It was the good time for Datsun to take the opportunity in changing the sheet metal of production model in order to repeat the concept, but it revised the front profile and in two years came off with this production.
The cross is now speculated to come with the revised Datsun offerings which were introduced at the GO family in Indonesia like updated electronically adjustable outside rear view mirrors and 15-inch alloy wheels. These revisions are also expected to carry forward with India-specific the GO and GO+ variants as well by the year 2018.
Image - MenyusuriJalan