Datsun revealed the facelifted version of the Go and Go+ in the May 2018 start. The updated models will be available in the country in September till the festive season ends.
The Datsun Go and Go+ updated versions will be different with the updated styling package. The top-spec variant of both the cars will get plastic wheel covers and 14-inch alloy wheels. Although, the cabin of the Go and the Go+ will also be updated. Some elements are carry forwarded such as a larger look, reworked side air-con vents, and high set gear lever. The revised central vents, an analog tachometer, and a new 6.75-inch touchscreen are attracting the customers a lot.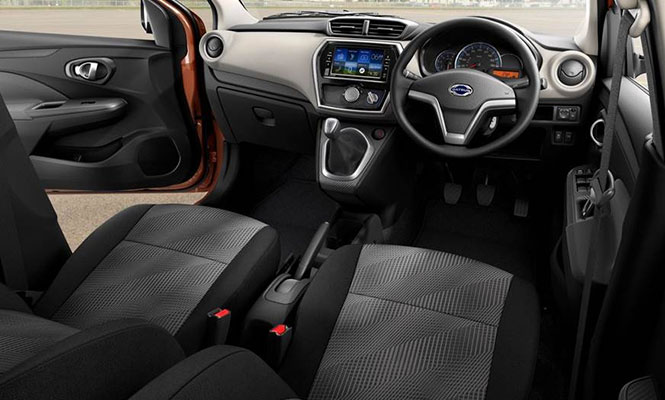 Further, the new dash will obtain proper lids in relation to the glovebox. The exposed storage bay in the original model doesn't like by the customers.
The addition of the new seats will certainly help to enhance the appearance. Individual chairs of the driver and co-driver will make the difference in attracting more of users.
With the revision, the Datsun also gets a chance to put away the old kind of pull-type handbrake attached at the dash and uses conventional lift-type and a more convenient unit in between the front seats.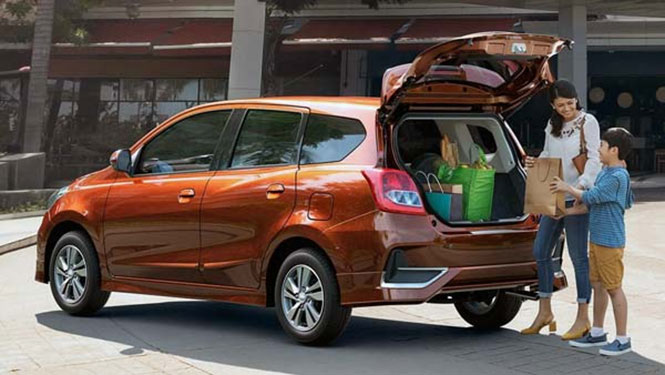 In the revised feature list, it takes rear parking sensors, rear wash/wipe, rear power windows, and electric mirror adjust. We know as well that the company will also add the safety quotient to the models along with a facelift. The ABS and side airbag will be standard, whereas passenger side airbag will be present in form of the kit of higher trim cars. It is not formalized yet that the cars will get structural enhancements in order to maintain safety or not.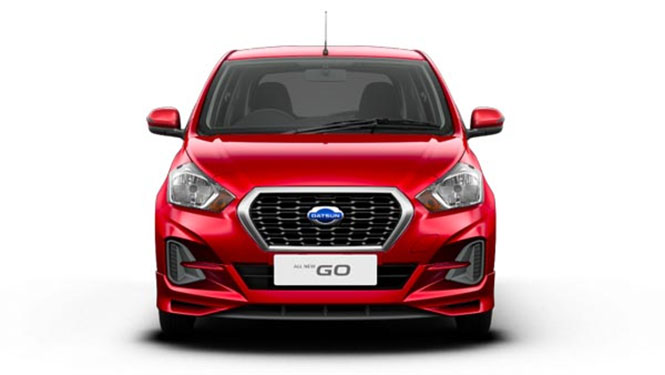 The facelifted Go and Go+ will retain 1.2-litre petrol engine and the current three-cylinder, paired with a 5-speed manual transmission. Datsun is already selling the CVT-equipped Go in Indonesia although it is not expected to bring it to India. Although, AMT version will be available.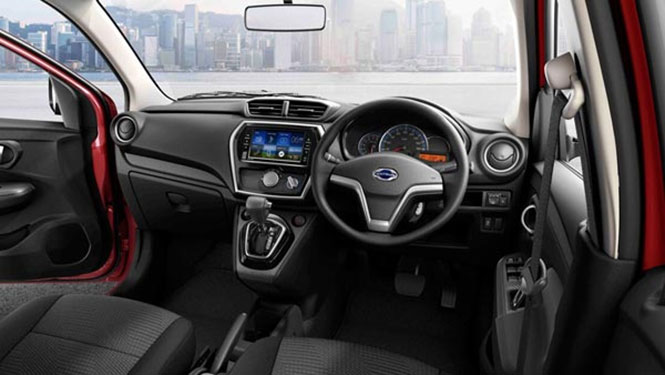 The facelifted versions of GO and Go+ are expected to be priced in the range of Rs 25,000-50,000 over the currently available models. Currently, the existing Go is available at Rs. 3.35-4.26 lakh, whereas the Go+ with a price tag of Rs. 3.91-5.04 lakh in India. The increased price will bring them in front of new competitors including Hyundai's upcoming small car, Maruti Suzuki Celerio, and the Tata Tiago.
Apart from the revised Datsuns, the Renault-Nissan alliance is expected to bring some more models in the country. Later in January 2019, Nissan will introduce the Kicks crossover and after that, the company will also bring the new compact MPV.