TATA MOTORS accosts the year 2019 with great zeal and enthusiasm as it has four new alluring models to highlight this year, out of which one is 45X EV- an outstanding electric interpretation of upcoming TATA 45X large hatchback. 45X EV will climax the electrification possibilities for products based on Tata's Alfa architecture, it will turn over a new leaf for series production too.
Read Also:- TATA Tiago Achieves 2 lakh Sales Milestone in India
Commenting about the electric vehicle, Shailesh Chandra, president - electric mobility business & corporate strategy, Tata Motors said the model "will be closer to an exciting electric vehicle with the right (driving) range, very exciting for private consumers, and one that will drive aspiration in the market. The timeline for an India launch of the production-spec model could be much shorter than the previously thought 3-4 years; it could launch in the next 2 years."
Read Also:- 2019 Tata Tiago Spy Shot Images Surfaced on the Internet

Chandra talked about the important issue of range. "For 80 percent of the (private buyer) EV use cases, a 140 km range is good. Some customers feel that a 200km driving range will be great." Tata's new EVs may offer up to 250 km of driving range in a single charge. "After talking to customers and certain entities which are voluntary groups in the electric mobility space, we have come to a conclusion that anywhere between 220 km and 250km is an optimum range to give. Technically it's possible to give 300-400 km range even without going for a dedicated platform. Then the price increases to the extent that it would not make sense," says Chandra while maintaining that 140-150 km driving range is still optimum for a midsize car.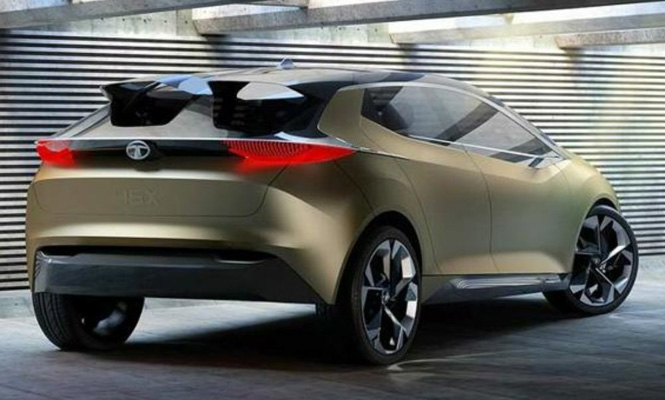 Tata Motors has taken the initial step to enter the personal EV space & has already collared an order for 5,050 electric Tigors from Energy Efficiency Services Limited (EESL), has supplied 500 cars to self-drive rental company Zoomcar and held deliberations with '50-60' fleet operators. "The primary market (for EVs) for the next 4-5 years is going to be fleet, but we want to focus on overall adoption of electrification including in the private segment. This is what we want to drive," says Chandra.
Read Also:- Heavy Discount & Offers on 2018 Model Tata Cars & SUVs
Tata has a tridented strategy to become a market champion in the EV space. Its current strategy of transforming IC engine-based cars to EVs at perfect price, performance & range will be united by long-range EVs.The blend of its advanced technologies & luxurious features with its micro market approach will discover the business in 20-25 cities which are favourable for electric mobility.
The conventional engine-powered Tata 45X will paint the Tata Motor's entry in the premium hatchback segment in India in August 2019. Tata 45X will compete with Maruti Suzuki Baleno, Hyundai i20 and Honda Jazz.