Regal Raptor, a china based motorcycle manufacturing company renowned for its cruiser and chopper bikes, completed with higher power and performance as well as cutting edge technologies and durability in its skeleton. The brand Regal Raptor has been introduced in the Indian automobile market by the Fabulous and Beyond Motors India PVT. Ltd., a Hyderabad-based company.
The company assembled and manufactured motorcycles at its manufacturing plant based at Telangana state, India. All the machinery kits have been imported from the Shanghai-based parent company manufacturing unit via a CKD route. The Fab is also providing best of its services in the other eight neighboring countries which includes Bhutan, Sri Lanka, Pakistan, Nepal, Saudi Arabia, Oman, UAE, and Yemen. Besides India, the firm has also been called as the same name Fab Regal Raptor in the above-mentioned countries.
The news came out from the sources that Fab Regal Raptor is all geared to rollout a new motorcycle at a reasonable price tag soon. The new motorcycle will be dedicated to the police department. The motorcycle will be furnished with some necessary equipment for the police department like GPS system, highly advanced public address system, mobile surveillance connectivity with control room and much more. This new model can also can also assist the fire and safety, bomb squad, traffic police for patrolling and VVIP escorts services as well. The mechanicals of the motorcycle has not been disclosed by the automaker yet.
For now, only the Gujarat police department is using this range of motorcycles as assets for chasing and to catch the offenders. The firm is approaching so many other state police departments and in return getting a positive feedback from a number of departments.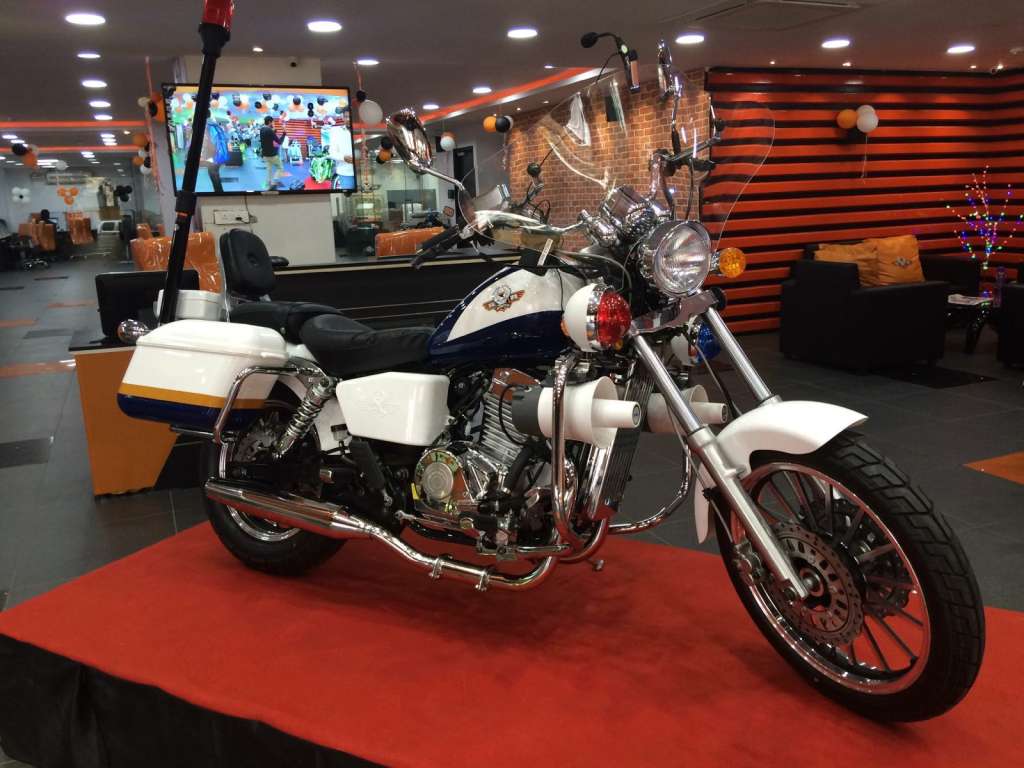 The Fab Regal Raptor is also focusing on expanding its dealerships throughout the country with the introduction of more than 50 dealerships in the upcoming year. The dealership will also comprise the service point for the riders aid. The company also assuring the 7-year warranty and free, one-year road assistance.
The Hyderabad-based company as for now providing the range of motorcycles like the Bobber, the Daytona 350 and the DD-350E-9B in the market, which uses the same 320cc, fuel injected, twin cylinder engine which is capable of producing power and torque around 22.8 hp and 22 Nm respectively. These bikes can be retailed on the price tag lies between Rs 3-3.25 lakh.