On a happy note, the Indian government has announced the cut in import duties on the bikes brought in via CBU route. Now, the amended import duties are like 50 percent on the bikes below 800cc which attracts 65 percent earlier. Whereas for the bikes above 800cc, it now asks for 75 percent. Moreover, if you go for a completely knocked down units (CKD), get ready to pay extra 5 percent on the earlier 10 percent. The semi-knocked down units (SKD) will be cheaper at 25 percent customs duty instead of previous 30 percent.
If import taxes are considered at the global front, India is one of the highest revenue generator countries on both modes of transport-bikes and cars. This reduction in customs duty will provoke the automakers to locally manufactured their products. Also, the number of manufacturers has already opted ways like CKDs and SKDs along with the CBU trade route, which by offering imported products at satisfactory amount helping in expanding international brands' market here. However, the high-end still be claimed via CBU route which will attract astronomical prices. Though, we can observe slight relaxation by this initiative of the Indian government.
How will this affect imported bikes price?
The ex-showroom price tag of an imported bike as of now consists of customs duties and taxes. The expenses like RTO, registration and insurance including ex-showroom price makes the on-road price.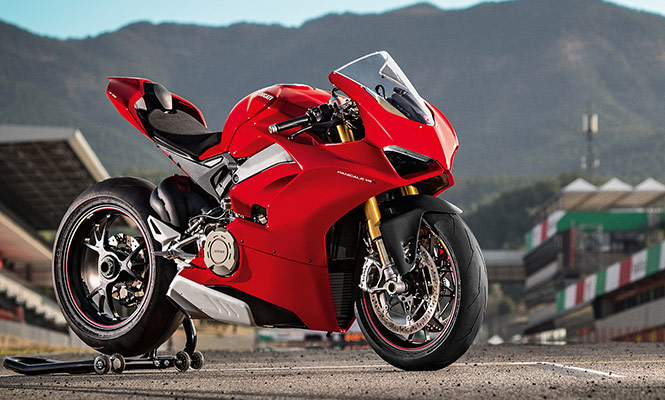 With the amendments in customs duties, the CKD route brought in the model will be slightly expensive as on its current ex-showroom price. Likewise, the Triumph Street Triple S is priced at INR 8,71,500 (ex-showroom) and it will cost you around INR 9,01,500 with the increase of around Rs 30,000.
While the bikes which are imported to Indian shores via other routes like CKD and SKD will also be a bit cheaper.
Here is the list of few motorcycles how they will be affected in terms of pricing;
Kawasaki Ninja 1000 that right now is on sale at INR 9.98 lakh (ex-showroom) will cost you around Rs 40,000 more affordable than the ongoing model.
Ducati Panigale that retails at INR 60,39,000 (ex-showroom) with reduction of 25% in customs duties will costs you INR 15 lakh lesser than the mentioned price.
BMW F 750 GS is tagged with INR 12,20,000 (ex-showroom) that with the deduction of 10% percent customs duty will price INR 10,98,000.
With this amendment in customs duties, the price of almost all the international brands and their products will become handy.