The Tokyo Motor Show is just around the corner, and the top most luxurious brands are ready to show their some new and concept models in the upcoming event. The Ducati has promised already to showcasing the new nine models in the event, whereas, the Honda is also going to unveil a number of production models in the upcoming event, including CBR 250RR, Honda Goldwing, CRF 1000L Africa twin and updated CBR 1000RR SP. All these models will go on sale very soon in this year.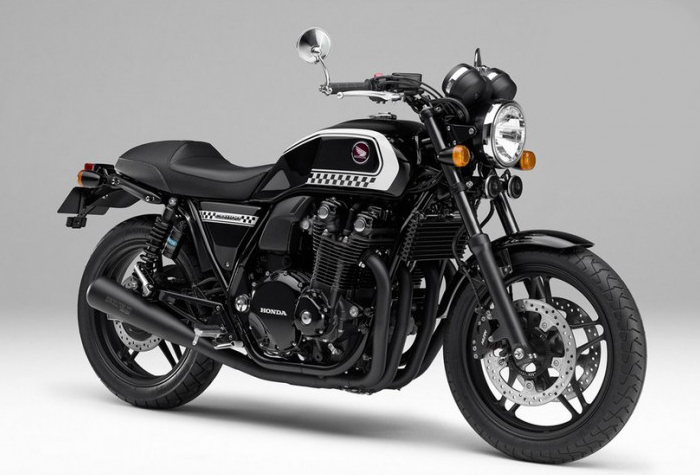 Honda has just revealed its two retro models that will make its first debut in the upcoming Tokyo Motor Show, CB 1100 Custom Concept and Concept CB, which at the first glance, looking very similar to their current CB1100. The Concept CB seems like to be a new production model of CB1100 with some significant changes that include fuel tank and retro-styled seat, new footrests and hangers, while the rest of features like brakes, suspension setup, chassis and engine have been taken from the CB 1100. The reshaped airbox looks great in the flesh while the spoke wires add more beauty in its classic look.
See Also: 250cc Super Sports Concept Model is ready for Tokyo Motor Show
The another concept model of big retro motorcycle is CB1100 Custom Concept that will stand beside with Concept CB at the Tokyo Motor Show. It is also based on the current CB1100 that is featured with rear seat cowl and single unit handlebar for a vintage bike experience. All the black concept are admirable for an excellent riding experience. The handlebar-mounted rear view mirrors, chrome finishing round headlight, graphics on the fuel tank and airbox have been used to give it a real retro touch.