The most-selling Hyundai Creta comes with revised features for the 2019 model year. Hyundai has added one more new top-spec SX (O) Executive variant in its Creta list. The Creta (2019) is now available in six variants including E, E+, S, SX, SX(O) and SX (O) Executive. The company does not make any changes in its mechanical part So, the 2019 Hyundai Creta continues with the same 1.4 litre diesel and 1.6 litre which is available in both petrol as well as diesel engine options

The Hyundai Creta SX (O) Petrol variant has been priced at Rs 13.66 lakh while the Creta SX (O) Diesel is available for purchase at Rs 15.10 lakh (all prices, ex-showroom Delhi).
2019 model of the Hyundai Creta comes with advanced safety features such as rear seatbelt reminder, speed alert system and rear parking sensors. These safety features are available as standard in all versions of the 2019 Hyundai Creta.
Apart from the safety features, the base E variant features a semi-cloth seat fabric, eco coating and a passenger seat back pocket. However, the S variants feature a full cloth seat fabric along with driver and passenger seatback pocket.
LED tail lights, smart key band features are available only on the SX (top) variant of the Hyundai Creta 2019. The SX variant receives a dual-tone paint job on the manual versions.
Hyundai has added a new SX(O) Executive variant in its Creta 2019 models. The SX(O) Executive variant comes with the ventilated seats which is available only on the front row. Apart from that, it gets an electric sunroof, lane change indicator flash adjustment, 17-inch diamond cut alloy and more.
Read Also:- 2019 Hyundai Creta SUV Spotted Testing in China Before Launch
The 1.4-litre diesel engine churns out 89bhp of power at 4000rpm and 220Nm of torque at 1500rpm. However, the 1.6-litre diesel engine is capable to generate a 26bhp of power at 4,000rpm and 260Nm of torque at 1,500rpm. Lastly, the 1.6-litre petrol engine generates a 122bhp of power at 6,400rpm and 151Nm of torque at 4,850rpm. The 1.4-litre diesel engine is available only in manual transmission while the 1.6-litre diesel is available in manual as well as automatic transmission options.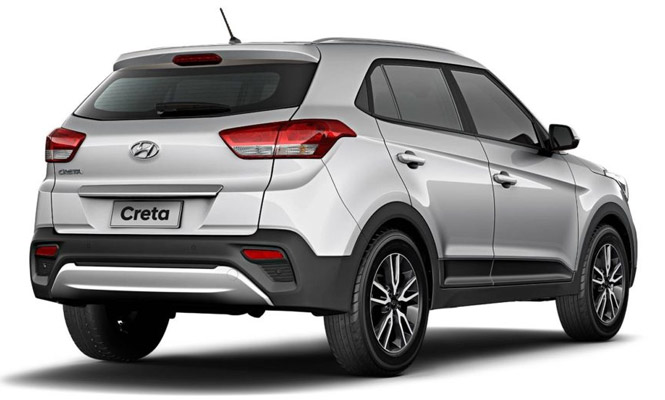 Read Also:- Hyundai Verna 2020 Facelift Spotted on Testing
The Hyundai Creta 2019 will go on sale sometime later this month. The revised versions of the Hyundai Creta comes with a starting price of Rs Rs 9.6 lakhs and goes up to Rs 15.63 lakhs. The price of different variants of Hyundai Creta are mentioned below:-
E 1.6 Petrol Variant is priced at Rs 9.6 lakhs
E Plus 1.4 CRDi Variants is selling at Rs 10 lakhs
E Plus 1.6 Petrol Variant is retailing at Rs 10 lakhs
S 1.4 CRDi variant comes with Rs 11.9 lakhs
SX 1.6 Petrol variant is available for purchase at Rs 12.24 lakhs
SX 1.6 Dual tone variant brings a price tag of Rs 12.79 lakhs
S 1.6 AT CRDi is selling at Rs 13.36 lakhs
SX 1.6 CRDi variiant is available at Rs 13.59 lakhs
SX 1.6 AT petrol variant has been priced at Rs 13.74 lakhs
SX 1.6 (O) petrol variant is available at Rs 13.86 lakhs
SX 1.6 CRDi dual tone variant is selling at Rs 14.13 lakhs
SX 1.6 (O) Executive variant carries a price tag of Rs 14.15 lakhs
SX 1.6 AT CRDi variant is available for purchase at Rs 15.19 lakhs
SX 1.6(O) CRDi variant is selling at Rs 15.36 lakhs
SX 1.6 (O) Executive variant is available for purchase at Rs 15.63 lakhs