Hyundai is going to refresh the Creta variant line-up for the Indian market with the addition of Hyundai Creta EX in the coming days. E+ trim will be trimmed off completely from the Hyundai portfolios of hatchbacks and will be replaced by the upcoming Creta EX variant, which would be available in both petrol and diesel engine options, in India.
Both the options of the new Hyundai Creta EX will exhibit some common features that encompass the front fog lights combined with daytime running lamps. A rear-seat armrest along with a cup holder and adjustable headrests on the rear seats will add stars to the comfort level of the seats which will make your journey a requiescence. A reverse parking camera also adds to its safety features and provides easy reverse driving.
When we talk about the peculiar features of petrol and diesel variants, then the Creta EX diesel defeat the petrol in terms of pieces of equipment with its 5.0-inch touchscreen audio system and steering-mounted audio controls, that is going to give you full entertainment.A map light with a sunglasses holder, two tweeters and a front-USB charging socket sums up into the triumph of diesel variant.
Read Also:- Hyundai Set To Unveil Its First QXi compact SUV Named Venue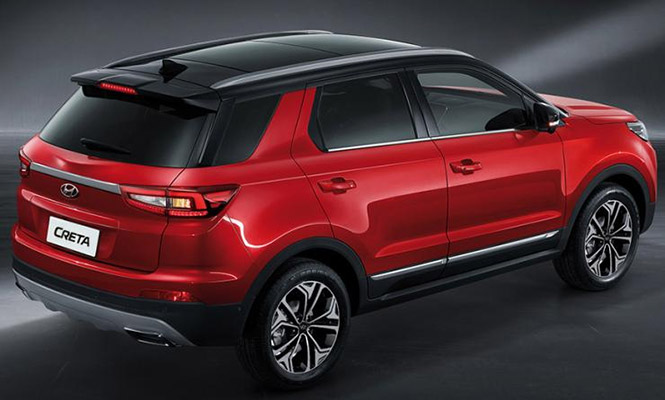 Further, the discontinuation of the Creta S automatic diesel variant by Hyundai will the Creta diesel-automatic as the only option in one single SX trim. The Creta EX trim will not arrive with a front power outlet which was present earlier in the E+ trim.
Read Also:- 2019 Hyundai Grand i10 Spotted Testing, Likely To Launch This Year
Except for these above-mentioned variant alterations, the rest of the Creta line-up remains unchanged which implies the availability of the Creta with the same 1.4-liter diesel, 1.6-liter diesel and 1.6-liter petrol engine options, each integrated with either a 6-speed manual or automatic gearbox, depending on the variant.
Prices for the Creta EX have not yet come on the surface but anticipated to be revealed soon in the coming week.