Korea based automobile company Hyundai is well known for its performance and style. It always comes up with new thinking as its slogan says. Hyundai serves the worldwide with its superb products. In India the company has established its market very well. With its superior performance products it easily marks its presence in the Indian market.
A wide range of products are available in Hyundai range from common men cars to luxury cars. The most popular cars of the company are i10 and i20. Hyundai is now ready to launch its new model Grand i10 in the Frankfurt show next month. This model is ranked between the i10 and i20.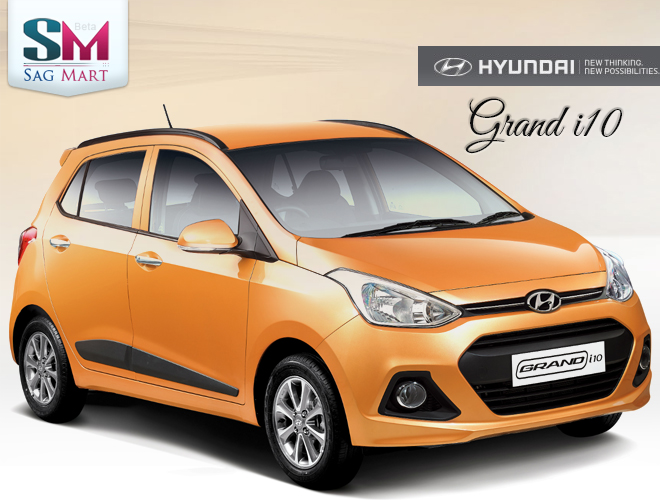 Hyundai has crafted Grand i10 with flawlessness. It is less fluidic then i20 and has more cuts than Eon and i10. Designed beautifully, this car is really a piece of hard work by the Koreans, who make the use of every inch. Interiors of the car are more spacious than its ancestor. The door is even larger and can easily carry one liter bottle in its pocket. Being the part of Korean production this car has well finished interiors too. Furnished with all comforts, this car's dashboard is also flooded with advanced gadgets.
With such a beauty Grand i10 is powered by both diesel as well as petrol engine. For petrol it is 1.2L engine and for diesel it is 1.1L engine. Diesel engine churns the power of 70bhp, however first firing of engine is not so impressive but overall its value your money. Performance of the car is impressive with its supportive suspension and transmission system.
Hyundai also keep the safety of passenger in mind and equipped Grand i10 with all key safety features. The company has build this car with the aim to reduce the sale of Ford Figo, let's see who win the battle but as far the Americans has no comparison with the Koreans. Grand i10 will hit the market in the month of September with the approx price tag of Rs. 4 lakhs for petrol version and Rs. 5 lakhs for diesel version.