Elon Musk, CEO of Tesla, informed in a tweet about Tesla's India-bound Model 3 which is go-fast and much-anticipated all-wheel-drive model from the electric carmaker. The Model 3 sedan was first unveiled on 1 April 2016 and the sales started from mid-2017 in the U.S.A.
The Model 3 was available in two variants which are Long Range Battery and Standard Battery. Both the versions are rear-wheel-drive (RWD), and the company is making the all-wheel-drive version ready of the Model S.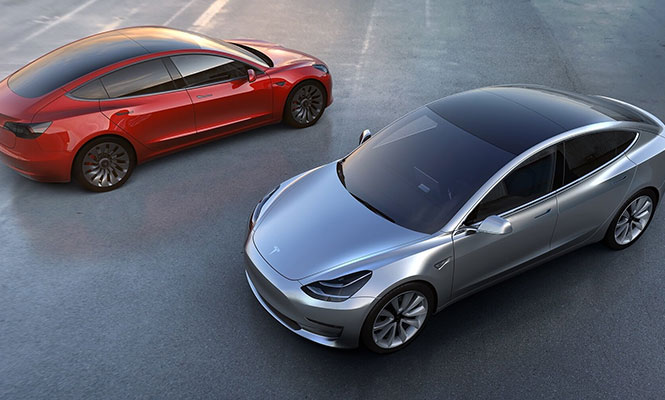 The new all-wheel-drive version is available with an identical range of 310 miles and the Long Range Battery pack. The Model 3 with all-wheel-drive reaches 60mph from an idle position in just 4.5-seconds which is better than the available RWD Long Range Battery model taking 5.1 seconds. The price is also hiked by $5000 for the Model 3 AWD over the existing RWD model available at $44,000. The Model 3 AWD is able to touch a top speed of 140mph.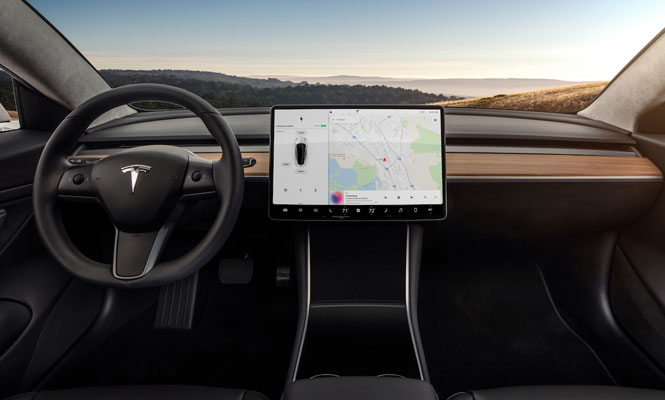 The go-fast version of Model 3 with AWD breaches the 3-sec barrier and reaches 60mph from standstill in just 3.5 seconds which is 1 second faster as compared to standard AWD version. The Model 3 is able to reach 310 miles in a single charge same like the AWD models and the Long Range Battery. It is available at $78,000(approximately Rs 53 lakh) and nearly $29,000 over the Model 3 AWD.
Check Full News: MG Motor Set To Start MG Live Event In June 2018
Tesla is working on the production of the Model 3 seeking the high demand, from India as well pre-order already placed and all around demand is high. For some variants, the waiting period is about 6 months now. The Model 3 Long Range Battery will be available in a waiting period of 4 months. The standard Battery is required to wait up to 12 months though. Production of the Model 3 RHD(right-hand-drive) will start from the early 2019 and is expected to reach the Indian market in upcoming years.