Isuzu had showcased the D-Max V-Cross pick-up at the occasion of the Auto Expo 2016 and launched it later in May 2016. After the premiere at Auto Expo 2016 and launch in the country, it became very successful lifestyle pickup in India. The success in the Indian market was not that easy as popular brands like Tata and Mahindra were competing hard to pace their pick-up in the country from so long.
With the preparation of Auto Expo 2018, it is expected from the company to launch a new offering with the updated D-Max V-Cross. Although, the revised Isuzu D-Max V-Cross model is already available in the UK, Thailand, and other markets also.
With the expected launch of updated V-Cross, the company will also present the MU-X SUV(launched in May 2017) in the show. Although, the facelift of MU-X is already in the market and it hardly crossed one year being debuted in the country, so we couldn't expect from the company to once again showcase the model in Auto Expo 2018.
Deliberately, the MU-X had been launched in India in 2017 and it is expected that the facelifted version will also launch parallelly but it wouldn't be possible.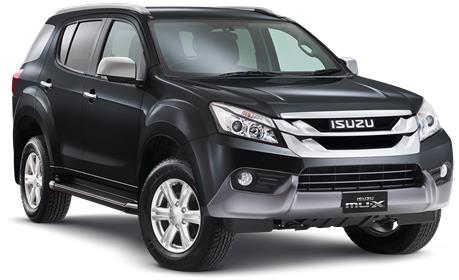 The facelift of D-Max V-Cross is expected to equipped with a reworked front profile, daytime running LEDs, fresh smoked LED projector, a new set of wheels (globally it owns 18-inch dual-tone machined wheels), a new 8-inch touchscreen unit with screen mirroring, subtly redesigned tailgate, LED graphics, and redesigned console.
Read Also: Toyota Plans to Introduce Mass Segment Cars in India
The existing engine in the D-Max V-Cross is powered by the 2.5-litre diesel (134PS/320Nm) mill in India and foregone in other countries. Globally, the pickup is available with a 1.9-litre (164PS/360Nm) or a 3.0-litre (177PS/380Nm) diesel motor which is available in the Indian market as well. It can also receive a new 6-speed automatic transmission.
The company can also showcase more models along with the V-Cross in India to gather more fame in terms of money as well. Considering the available models in other countries like the UK gets Yukon, Blade, Utah along with other variants and Thailand gets a sportier 'X-Series' model in the market, we can expect more offerings from Isuzu in India.