Jawa Motorcycles, a prominent name is going to mark its presence soon in India in a reformed avatar. The engine unit that will power the upcoming Jawa Motorcycles has been unveiled. It is an all-new 293cc, liquid cooled, single cylinder, DOHC unit which is being claimed a befitting testament to the old Jawa engine. The engine is claimed to develop 27 bhp and 28 Nm of torque. Altogether, it will provide a continuous flow of power in the mid-range as claimed by the makers.
Read also: Mahindra Launches Jawa and Yezdi to Compete Royal Enfield
The Classic Legends Pvt. Ltd, a lifestyle start-up, formed in 2015 developed the engine in association with one of the world's leading engine specialist at the technical centre in Varese, Italy. During the development, the description which was given to them was to keep the engine free-revving, sporty and in rhyme with the classic Jawa DNA.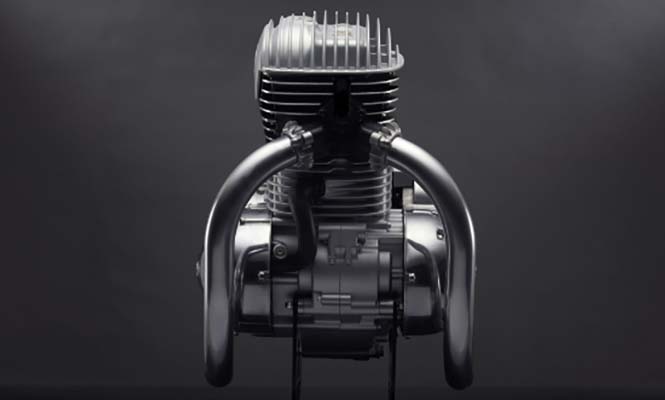 Similar: Inline Twin Engine vs Parallel Twin Engine
Besides the aspects of aesthetics and power delivery, the thing which was on priority was the exhaust note, unique as of the old Jawa. it was challenging of all, to create the tone of a classic 2-stroke on a modern day 4-stroke engine. Albeit, with the support of a maverick team of sound engineers in Italy, they managed to get the sound complementing to the sound of the old Jawa. However, they have to go through a number of experiments with countless harmonic pipes and multiple permutations.
Overall, the challenge was of creating an engine with a reminiscent sameness and a futuristic one at the same time. Good thing, it is already compatible with the BS6 emission norms.