The 4th generation Wrangler was first debuted at 2017 LA Motor Show last year for a world premiere. The company has recently unveiled the specifications for the European market. In Europe, it gets a 2.2-litre diesel engine although it is not available in the USA. We expect that Jeep will bring this engine to Indian customers also.
The existing Wrangler gets power from a 2.8-litre CRD diesel engine which is cast out now. The USA Wrangler will obtain 3.0-litre V6 diesel of the Grand Cherokee in 2019.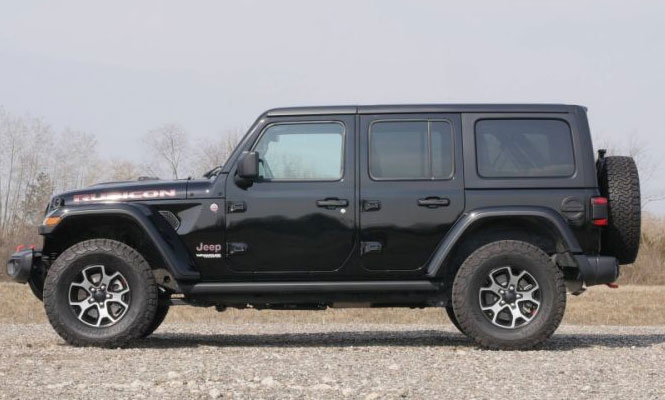 Previously, Both five-door and three-door models of the 2018 Jeep Wranglerhave been arrived in the country apparently opened. The test mules have been spied previously as well along with disguised images, but now they are unloaded in India without concealing anything, this shows to get accreditation in India.
Read Also: Honda to Increase Prices of All Cars in India From 1st August
The 2018 Jeep Wrangler obtains an overall new design but does not differ much from the predecessor in visual appeal. It has a vertically slatted grille in addition with the signature on the round headlamps of the flanks.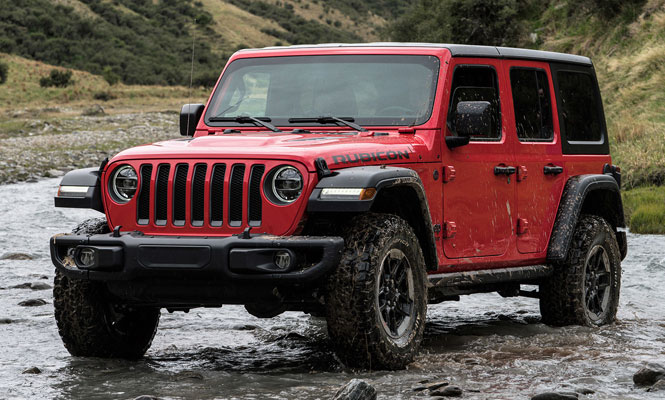 The fog lamps are placed independently on the front bumper whereas headlamps are attached with LED units inside. The tail design of the new Jeep Wrangler is as well updated but the total box-shape framework of the car retain its place.
Check This Full News: Updated Honda Jazz To Introduce In India On 19 July 2018
The 2018 Wrangler with the right-hand drive is not seen in the global market yet, but likely to manufacture by the year end in the UK market. The Jeep Wrangler comes in the CBU units in India, it will be available at the same car in Indian market. Therefore, as the homologation is under-process, we will see the 2018 Wrangler in the Indian market at the exact time as the UK.