Kia has initiated Indian operation with the reveal of new SP concept in February during 2018 Auto Expo. It is the first product in India to reveal by the company and expected to launch in mid-2019. The company is running a contest naming 'Fame for Name' in order to give a name to its upcoming compact SUV.
The voting will be going between four names which are Trazor, SP-Z, Tusker, and Trailster. In the race, Trazor is getting more voters, as shows reports till 22 May 2018 and the second place is taken by the Tusker. The date of voting closing is 20 June 2018 and with the announcement, the winner will win Kia merchandise.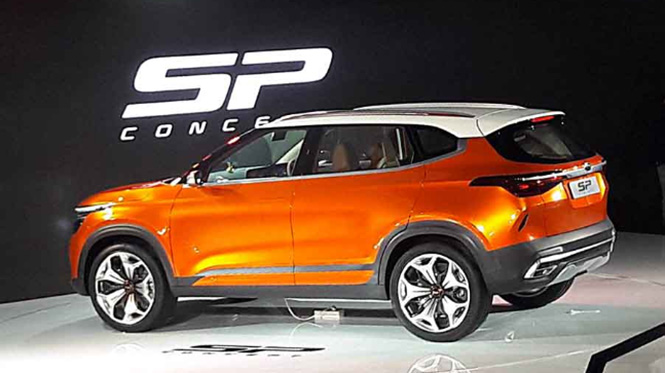 Kia Motors India (KMI) is among the three car makers other than MG and Peugeot that are going to launch in India soon. The South Korean company will start producing the Kia Trazor(with the maximum name we can use the name for a while) in mid-2019 at the plant(assumed to start working soon) in Anantapur district of Andhra Pradesh. The company is working on the construction of the plant and likely to finish the production by the second quarter of 2019, as before the launch of SUV in the line.
Read Also: BMW M2 Competition and the M5 Competition Diwali Launch on Cards
The SP concept takes a modified Hyundai Creta platform and the new concept based model is likely to show some relevance to the concept showcased at the Expo event. The component list is expected to be similar to Hyundai Creta Facelift, with added features such as a sunroof, powered driver seat and wireless charging. The engine will also follow the same specs as Creta. Although, we also expect from the company to launch the Trazor along with a BSVI petrol engine and a BSVI diesel engine sometimes later after the launch. As it is a Creta-rival, it will also compete for the Duster and the Renault Captur in the market.