After the Pulsar Stunt Mania from the Bajaj Auto Ltd. the Orange Day organized by the Austrian motorcycle manufacturer is another adventurous event to attend. The most appreciable thing with both these companies is that they never took help of any celebrity in order to publicize their products; they just gather their motorcycle owners at one place and celebrate with them. The KTM has recently organized the "Orange Day" in Pune, Maharashtra. The KTM Orange Day was being held on 28th March, 2015, Saturday. The venue to celebrate the ownership of the KTM motorcycles is at the Downtown Racing Centre, Kharadi, Pune, Maharashtra.
See Also:- Holographic Hammer Scrambler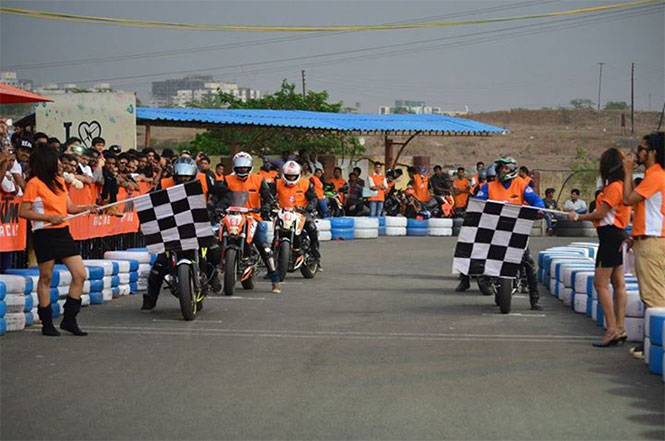 Although, this is not the first time, the firm has taken care of each every KTM rider all across the country. The manufacturer has organized the Orange Day several number of times in various major cities all across the country. The Orange Day was organized especially for the Duke 200 and RC200 owners. In order to participate in this thrilling event, the rider's just need to register themselves at the venue before the race begins. Then a session has been given to the participants informing about the rules and regulations of the race and some important tricks to make the most out of their motorcycles, by the experts.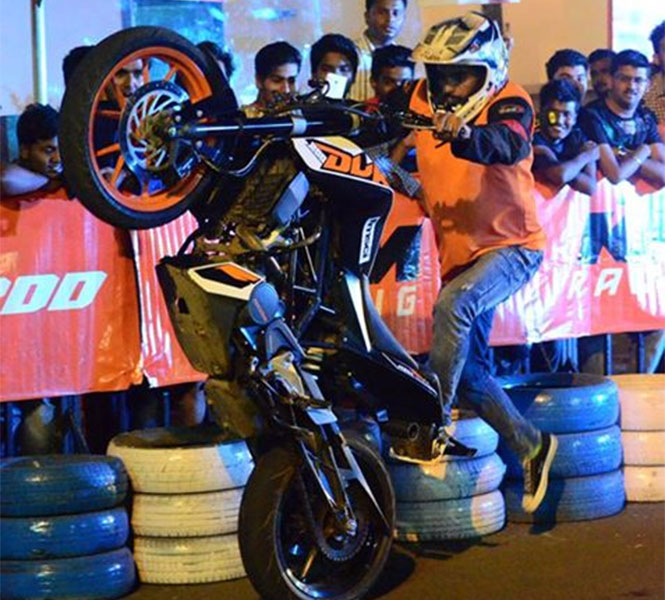 Mr. Amit Nandi, KTM's India head, says, "The ethos of KTM brand is deeply rooted in racing and we want KTM owners to appreciate the ample thrills that a KTM bike can provide on a race track. The Orange days are conducted in every major city and will keep on growing in scale over the next few months. KTM holds the reputation of being an exclusive premium brand and we are keen to provide the KTM patrons with an experience that is uniquely KTM".
The firm has organized separate race for the KTM Duke 200 and RC200 owners. To power up the entertainment of the riders and other participants, the KTM Orange Day also serves them with music, food and drinks. The firm has put some stalls for the KTM power wears, power parts and service camps as well.