In 2020, a new flagship SUV will be launched by Lexus. In the starting of the year 2018, the new SUV of Toyota's luxury vehicle arm was showcased in the concept form at the Detroit Motor Show as the 'LF-1 Limitless'. The concept of new SUV was a luxury crossover SUV with a futuristic and sharp design.
The dimensions of the concept car is 5,014mm length, 1,986mm width, 1,605mm height and a wheelbase of 2,974mm. The dimensions of the production-spec of the SUV might be slightly more traditional and might use the Lexus' version of Toyota's TNGA platform i.e. the LNGA platform.
Read Also - Toyota to Hike Prices by 4 Per Cent Next Year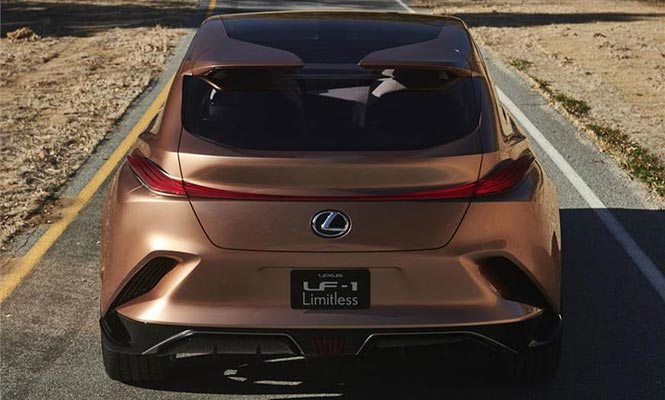 From the 'LS' flagship sedan the production-version SUV might have 3.5-litre V6 layout that will give out 424hp. A hybrid variant might be in the process which will be attached with dual electric motors.
Read Also - 2018 Maruti Suzuki Swift Counts 2 Million Sales Till Now
The curiosity that is surrounding is the 660hp, twin-turbo V8 engine which is presently powering the 'LS F' which might also give the production-version LF-1 Limitless. The 'F' variant of the Lexus SUV will give the competition to the rivals- Bentley Bentayga and Lamborghini Urus.